End of the Day
What a great night we had! There's a new leaf on our Thankful Tree. It says "opportunity to share the gospel on Halloween".
We had a blast. We were overrun which was perplexing...but that's o.k. We usually have 10 - 15 visitors. We prepared for 30. We made an extra 30 bags, then we had to turn the light out. Next year, we'll prepare for more.
Zander has found his calling. He LOVES to greet people.



He was full of Zander comments and most took it well.
He did tell some older boys they were supposed to say "trick or treat" if they wanted candy. He also told Spiderman that he'd already been to our house before. ::snort:: Note that people don't care if you wear your clothes backwards (tag issues) if you smile big enough and give them bags of candy.


We played Twister. The game begins with lots of tangles...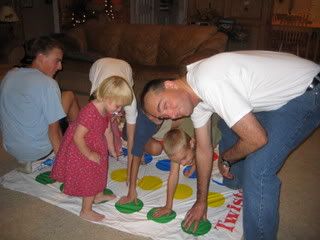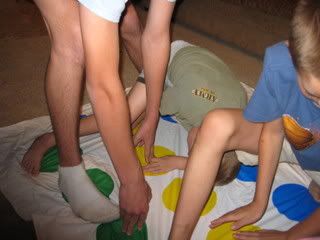 Then the field begins to narrow - this round ended up being a match between Jared and Michael.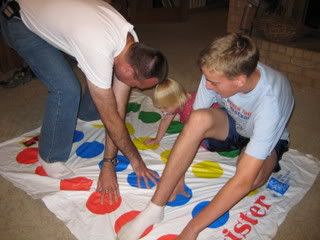 They even talked me into giving up my role as spinner....I didn't win but I DID discover new ways to stretch muscles I'd forgotten I possesed.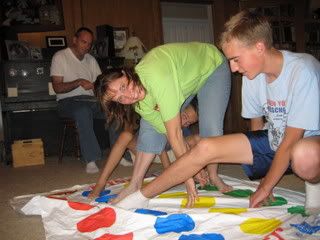 We are discussing how to mount our twister on to some sort of foamboard....maybe double it too....They began to envision Grandma and Grandpa and the girls and Nicholas....but really the twister board is simply not big enough - someone will get seriously injured.