Rebecca, Mike's sister, suggested a drive up to Salem to see some falls. Somehow we adjusted and ended up going up the McKenzie River Hwy to Sahalie Falls. My folks came along, as did BreAnne and Krista. Here are some photos and comments in no particular order.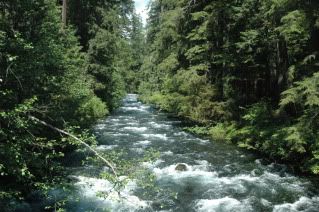 Losing a pet, a van, passports...obviously not enough excitement. Mike and Mom tempted "fate" by climbing beyond the barriers to the top of the falls...here Mike walks on a log across the falls.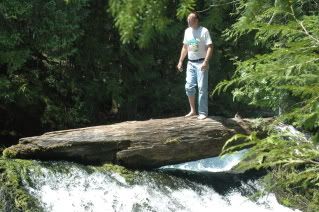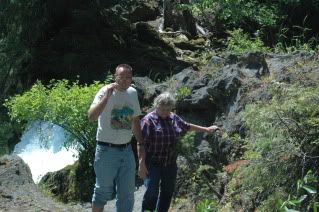 I feel like this little green tree on a rock in a storm of water.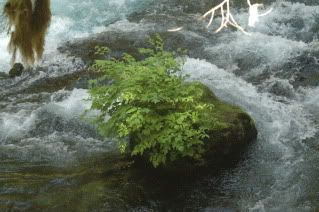 Gorgeous water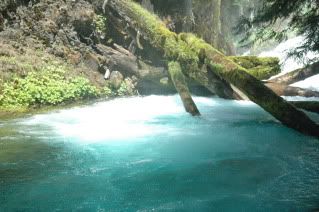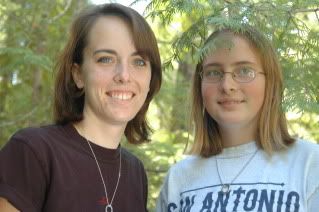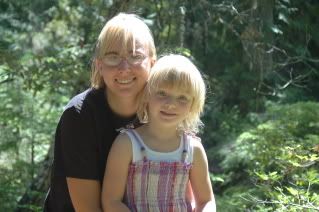 A Whole LOT of water - power.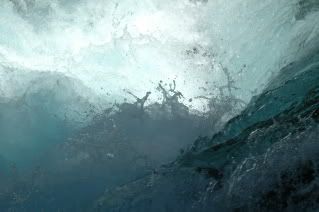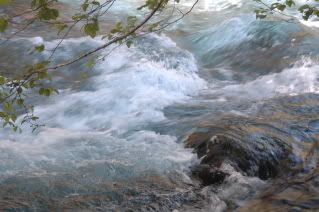 I dropped my water bottle....and it survived all else...I wanted it...Jared retrieved it...earning him favored son status for an hour. ::snort::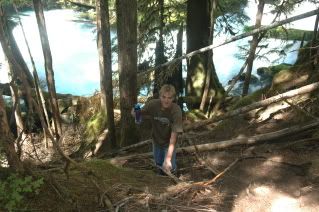 Sahalie FAlls...see the log at the top?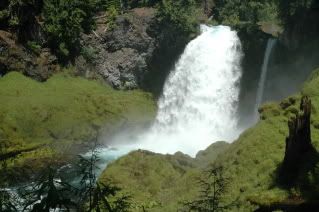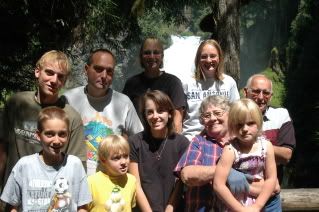 I've not asked Rebecca if I can post photos of her and Sherlock on the blog...but imagine a darling dog happily trotting along side. LOL

We went to church this a.m. We stopped by Mom and Dad's so I could get a connection to download form DS 3035. We had lunch and now we're off to buy some things for Mike. He'll need a few civilian things to go with the uniforms that are unscathed. Mike flies Tuesday. Prayers for safe travels for him are appreciated. The kids and I will say goodbye down here.
Choosing Joy!
©2009 D.R.G.

~ Coram Deo ~
Living all of life before the face of God...