Ladies Christmas Tea
My friend Debbie volunteered to host this year's chapel tea. This was wonderful. I only had to do a bit of shopping, make some give away favors (photos to follow), figure out what to say and help out a bit. I can't tell you how nice it was to focus on ONE part of the event instead of the whole thing. The Nikon was acting strange on me - but here are a couple of photos.....Debbie took more but I don't have them yet.
Debbie (black outfit) and Rachel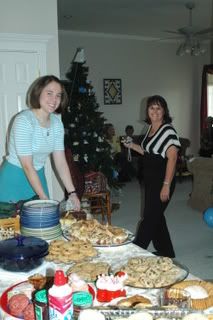 Arielle won the door prize...it was a cute little tea set that Miss Vera (right shoulder) donated.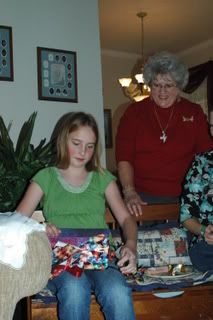 Debbie had invited Arielle to come to the tea. It was a great outing for her and I. I should have thought to brought one of her friends along too. Miss Vera is our Operation Christmas Child coordinator.