BUST- ED!!!!
This girl is so busted. I came into the living room and there she was - with this face. I snapped a photo and she did her typical "me see". She popped her head around, checked out the photo, and had a shocked expression on her face. Evidently, she hadn't realized the evidence of her crime was easily viewable. THIS will preach.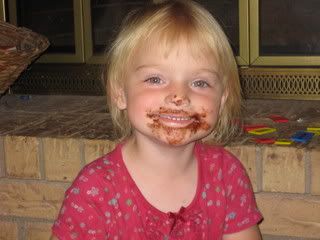 She eventually went and showed me the bag. I guess *I* don't have to worry about the temptation of home-made, dark chocolate dipped, peanuts! ::snort::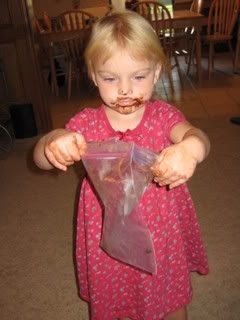 I wish I could have caught a photo of her face when she saw the picture I'd taken and realized she was covered in chocolate. It was priceless.