Sunday in Dallas
We planned to spend the day at the Dallas Museum of Art experiencing the King Tut exhibit. When we checked the internet for hours it said that the exhibit would begin on 13 Oct - tomorrow. A quick search led us to the fair grounds - which had 5 museums we could visit.
We did NOT know that the state fair is going on. It was simply too much of a zoo for us to attempt with no stroller and not a clue as to WHERE we needed to park.
We began to drive. Mike prayed we'd find something fun to do. We headed downtown with the vague idea of finding the Daley Plaza (which we didn't). We parked in front of a building with a ton of sculture, checked them out and contemplated the titles and the naked poses...trying to figure out how say a naked torso makes one think of prayer. ::snort:: We walked around the corner and found this: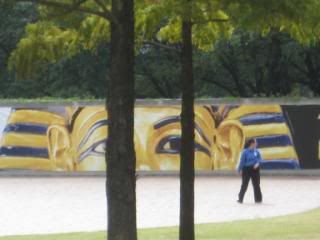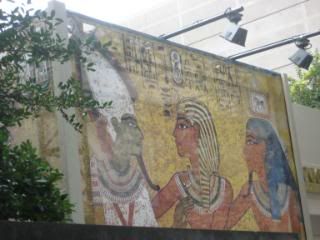 The Dallas Museum of Art... the King Tut exhibit was open. It's certainly a GOD THING that we ended up parking around the corner from the museum we wanted to see and that the exhibit was open as we weren't even looking for it at this point. It was CROWDED and expesnive. The lady was trying to give us a good deal but ended up charging us $20 more than we should have paid...$142......but it was WORTH it. We explored the rest of the museum for 1 1/2 hours while we waited for our time in the exhibit. The curators were a bit paranoid with so many folks in the museum. I would love to have been there for a "homeschool tour", I'm sure there would have been much less people. The adults were a bit rude - o.k. a lot rude.... but kept a good attitude.
There are many rules about photos. Even when you follow the rules they get upset....so here are a ver few photos of the museum.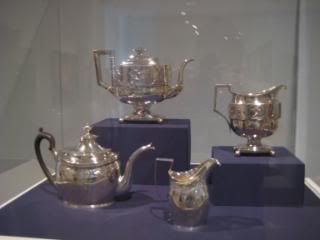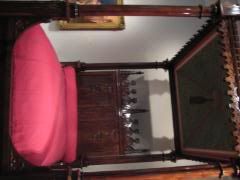 "take a pictue for grandma" - nearly got kicked out! ::snort::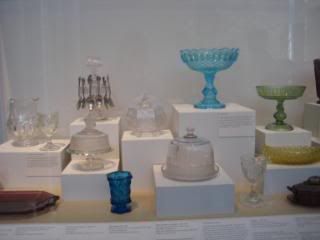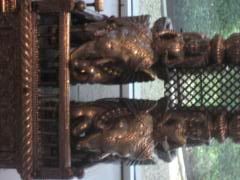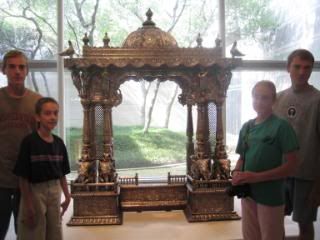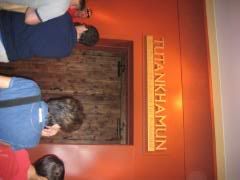 It will come as no surprise that the little ones and I finished about 40 minutes before Mike and the boys.

We watched people - quite interesting. The exhibit was great and especially meaningful as we studied the ancients last year. Even the littles knew just what they were seeing even if the adults wouldn't let us get close enough to read the labels. ::snort::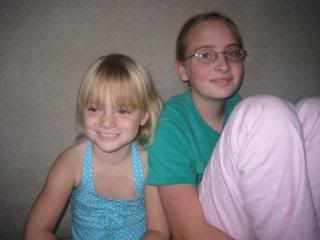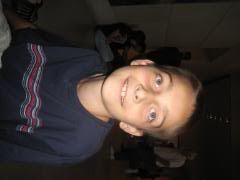 Tired Tourist Feet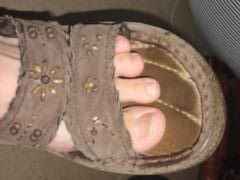 Being from small town we were amazed at the tall buildings.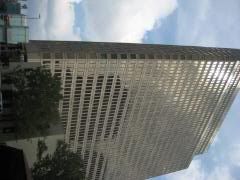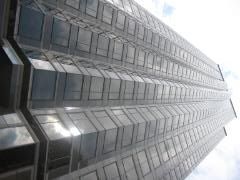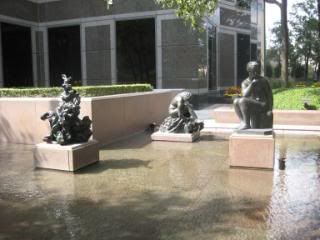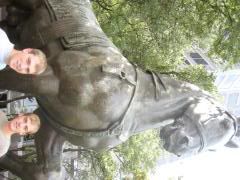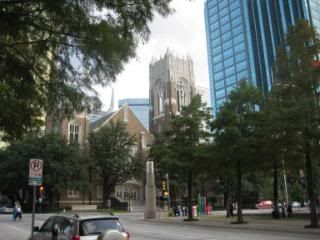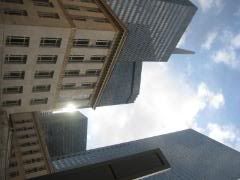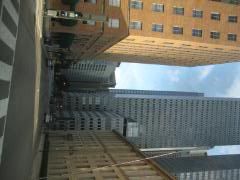 We also played games. Mike and I went to dinner and had my favorite dessert in the world. We played tag and such at the playground and then watched, "Yours, Mine and Hours" - the original.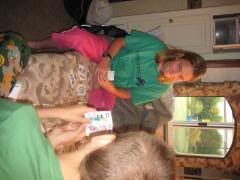 ©2008 D.R.G.