Poor Puppy! ::snort::
Beatrix Jamima Puddleduck G - HATES bathes....but she's having trouble lately with personal hygiene. She also is having trouble scratching and the fleas/mosquitoes seem to be tormenting her.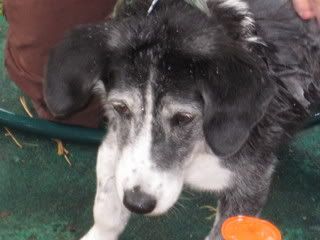 I decided it was time for that most dreaded event....

Bath time!


Then we gave her a flea treatment, a new flea collar, doggie aspirin and a giant doggie joint formula pill. I hope she's feeling better soon.
With that, I'm going to bed. I'll have to update further tomorrow.
©2008 D.R.G.