Monday Recap
Dentist
Birth Certificate for Stacia
Speech
Bible Study Prep
Make Jamin a Dr. appt
Send out Produce co-op notices
Add several United co-op orders
Send out email to United co-op
Speech Therapy
Basketball Practice
Mail SHS ornament
Overnight Stacia's Birth Certificate to Juneau
I won't even begin to list the things that I did NOT get done. I felt TERRIBLE yesterday, but these were things that had to be done.
Mom, four packages arrived and now there are presents under the tree. Thanks!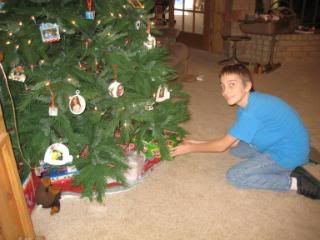 By the time Mike got home from work, I headed to bed.
AFTER the nightly hunt....

..."in a French Corner"...
A dance break - she's a Nutcracker baker - see the cake?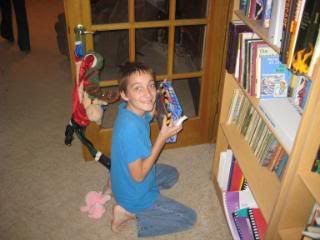 The gift was "Rush Hour"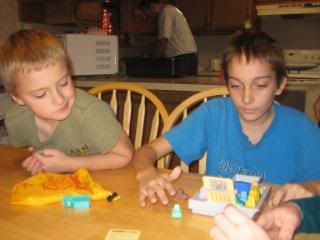 Today - I'm feeling a bit better, I think...but worse as the day goes on. I have taken Jamin to the doctor, tried to get things going here at home, finished prep for Bible Study tonight and will go to Bible Study. Then I hope to come home and sleep. Oh yeah, I need to finalize a United co-op order. Maybe I can stay home and sleep tomorrow.
©2008 D.R.G.