Never Dull
First the big news...blog readers have met our 21 year old daughter, Krista. She has been investigating various opportunities for missions. She has found several short term mission opportunities...but SURPRISED us by applying to Eugene Bible College. She's decided to get a degree in Intercultural Ministry. She'll enter as a Junior because of her course work at Master's Commission. (No, I did not make this announcement already. That was BREANNE and JAMIN last week!) I got to talk to the nice registrar at EBC several times today. I'm thrilled that he says they can all three rent an apartment (hopefully on campus)....that is certainly more cost effective than paying for three to live in the dorms (though I expect all will pay their own way - It is more cost effective regardless of who pays. )
In other news....we made our traditional "Christmas Dentist Trip" with Bre. ::snort::
Bre and all the young adults and kids went out shopping today. This left me ALONE in the house for a few hours. That's a rare thing. She said the quiet break was part of my Christmas gift.
I picked up a few items at the United truck - Thanks Z family for letting me piggy back...even though I didn't get the cheese. ::snort::
Jared had basketball practice. Josiah and Jamin both got called in to work early.
Some glimpses:
Sunday's Family Advent Gift...We already had Castle Keep for school and it seemed a good time to give it out...and the Dinosaur Match game is from our vacation. I kept it HIDDEN in my closet.
Early a.m. games
A bit excited to try out the new game

He EXCELLED at this memory game - I didn't.

Mike was tougher competition for him.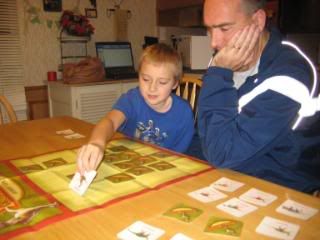 David and Bre teach a human video

Stacia loves to hang the Adorenaments

Reading the clue for the night - we hunted for two as we are behind several days again. LOL

Putting make up on mom...so determined.

Magnetic book clips instead of book marks this year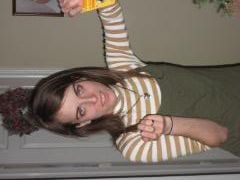 I've come to peace with the daily Advent hunt/gift. We (Mike and I) won't fill stockings this year...so really the Advent gifts are their stockings spread throughout the month.....and we are still within budget. They may put a few things in the stockings. Who knows? We've also been putting the little gifts in the stockings of the ones who miss the hunt. We've also fallen behind on our activities....but we are doing others that weren't listed...like lots of games, shopping with Bre etc.


©2008 D.R.G.