Hmmmm.....

When you see blank spots where you KNOW you put great summer reading books for Zander...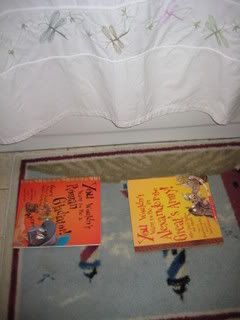 You'd best go looking! I think he's a mite young for reading in the tub. ::snort::
Sundays are busy. Today was no exception. Mike preached in both services. We had a reception for the L family. I managed to keep track of the three youngest solo...meaning all the older kids are gone.
The girls are in Houston. Mike is duty chaplain. We couldn't get away. BUT Josiah drove Jamin, Jared and Arielle up to Houston to meet up with them. Arielle will sleep in Bre's room. The boys will sleep in rooms of Master Commission boys. I look forward to hearing about their reunion - if the young men will TALK. I bet Arielle will. We shall see.
I got a call today from one of the ladies planning Leadership Weekend. I really am going to have to slow down enough to THINK. I thought I was flying out Friday, but it appears I am flying out Thursday. I would think I could remember this. ::snort:: I'm excited to meet the other ladies on the regional board and to be in a bigger group of PWOC ladies.
That's it for tonight.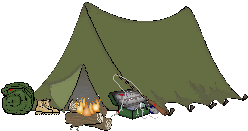 ©2008 D.R.G.