Have you ever wondered what $3,000 of groceries would look like?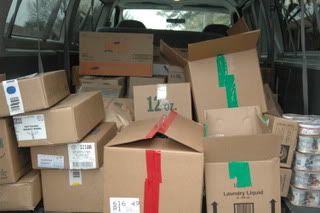 It's hard to really get perspective...I took all but the first seat out of our 15 pass van....
Just in case a new blog reader would think I spend $3K a month on groceries...no, they are not all ours. We coordinate a United Natural Foods co-op. LOL
Choosing Joy!
©2009 D.R.G.