Saturated Saturday
Saturday dawned. Mom is still in LA. Jamin and Josiah had to work. We've decided to celebrate Jared's birthday tomorrow as it is the last day before the girls leave that the boys will not be working 12+ hour days.
The girls and I braved the crazed after-Christmas crowds in search of perfect birthday loot for Jared.
Mike and Dad took the younger boys to a local school to play with their new flying toys.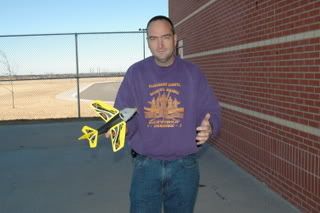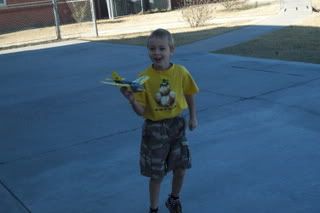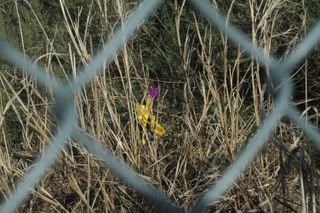 Krista made manicotti for dinner. YUMM!
Mike told us at dinner that there was to be a historic football game on TV tonight. We have a small set that sometimes gets a local channel. We decided to see what the reception would be like. I suggested the big screen. No one seemed to think it would work well, or be worth the hassle, but they tried it. Jared snapped together the big screen (material found on ebay, frame built by Mike), Mike got out the projector and the antenna we use to get reception of any sort. He hooked the antenna into the VCR and we had wonderful reception on that one station – the station which happened to show the historic football game. If we didn't always have to have an eye on the resale value of our home, we would do as Gilda's husband did. We would mount a projector on one side of the room and find a way to hang the screen somewhere so that we didn't have to prop it on chairs – but this works. ::snort::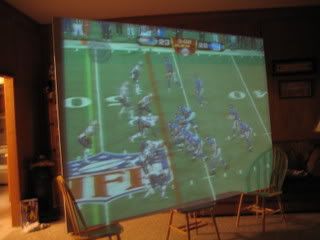 I began to make football treats. I made air popped popcorn – healthy. I made chocolate covered peanuts – sliding. I added peanut butter and popcorn and made chocolate covered popcorn – unhealthy. I concluded football is bad for your health. (Jamin tells me this is a fallacy of some sort – any guesses which sort?)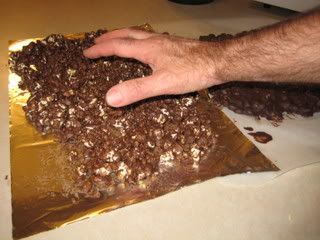 Arielle began to experiment with Nolan's new set of
snap circuits
from Home Science Tools. She made a bulb light up. This caused Nolan to be a bit interested in his gift. ::snort:: Next she had a moving fan. Eventually, it flew across the table, which caused more interest. THEN she adjusted things and it played "Happy Birthday". Mike joined (after the historic football game) and they created a flashing, noisy police siren.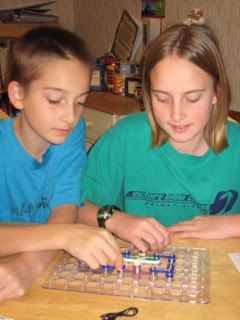 Krista studied for Master's Commission.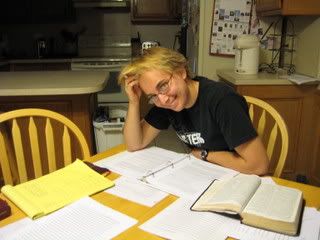 Jamin and Krista found a new background for
his blog
, and *I* figured out how to get it installed. This opened a new world of possibilities. These backgrounds allow one to continue to use blogger's "add an element" feature when installed. BUT the site is NOT one that anyone should visit alone. Accountability is a good thing. We've recently realized with the older kids pushing into the cyber world that we need to revisit our household rules on cyber usage.