I suggested the kids make cake mix cookies while I wrestled with spread sheets for our United co-op. These were Bre's favorite to make with them. I had purchased some cake mixes when our local health food store went out of business JUST to make these cookies.
We got out the ingredients. I left these two to supervise.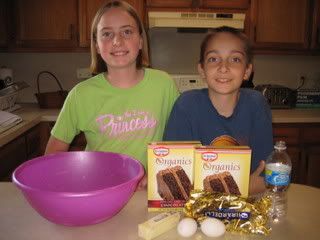 Somehow I confused them. I gave them a recipe for cookies, but they don't remember cooking with cake mixes and so they made a cake. ::snort::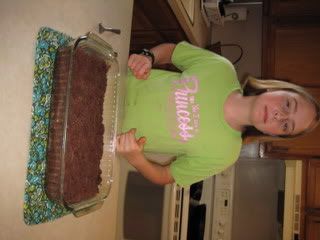 I'm tired. We had two doctor's appointments, a lunch engagement, a gym appointment, United Co-op to figure out, school, bills to pay, speech, drugs to research - it was a full day.
ALL are OFF due to the time change!!! Zander and I seem to have the most difficult time with the changes. I'll have to post the blog tour review and giveaway tomorrow.