Behind the Scenes at the Nutcracker Dress Rehersal (day 1)
I have quite a few cute behind the scene shots - but they are mostly of Doug and Deja's kids....so here are a few that include Nolan...I'll send the other shots to Deja and she can post them on her blog. ::snort::

Mom, I swear he isn't a card shark! Nolan tries to teach the boys Egyptian Rat.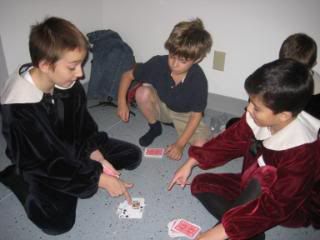 Ultimate Party Boys - Erik and Nolan Chillin on the stage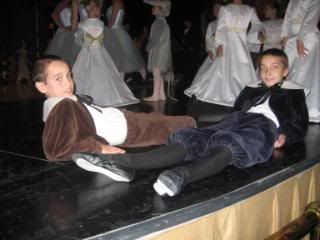 Hmmmm....it seems we'll follow our friends anywhere...first an above ground pool and now the Nutcracker. ::snort::


©2008 D.R.G.