BRAVERY BRIBE
Zander got to pick a treat after the dentists. He chose McDonald's - a place he dearly loves that we only visit while traveling. ::snort::
He debated but then asked if we could go get the others to come too.
She does NOT have a booger - it's from her biff on Friday ::snort::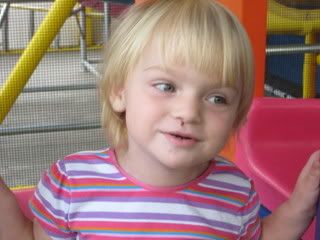 Should I paint the van this way????