We went out to check the progress on our home. They may well be done by today. We pray.
Jared and I were sure that we were near the ocean. We decided to go find it. I'll save the video for when I'm in a house with Fiber Optic connections. It appears that this Verizon line on base simply doesn't allow me to load videos. I'll post it later. Twyla had called and invited us to follow her to shipwreck beach yesterday...but we had the drama workshop. This all spurred us on to explore by our home....because it was a beautiful day!
THIS is what we found about 2km from our home (is that about a mile)? For a minute, I thought we'd found Shipwreck Beach and thought that would be hilarious as we tried to find it and drove for a couple of hours a few weeks ago....but it isn't.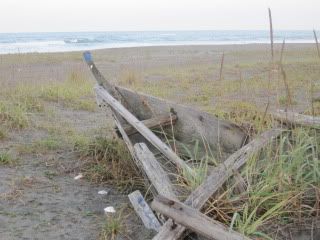 Arielle came home, got out Apologia and researched for us.



Big crashing waves, lots of wonderful sand, shells, jelly fish, picnic areas, squatty potties, camping spots...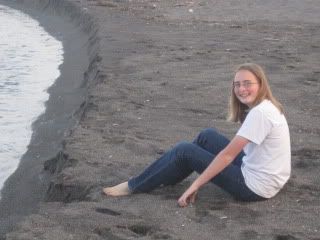 Welllllll.....they must mean us to enjoy the beach as there are restrooms, and tent sites on this sign...not sure about the rest of it....but Jared did make out that this is Momoishi beach on one sign. It's handy for him to be working on Kanji and Hiragana. We were able to verify the name of the beach later on another sign. Cool!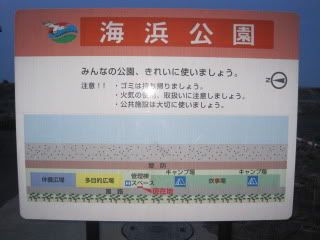 LOOK - the first public basketball hoops we've seen...we are so blessed!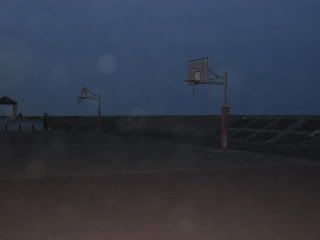 People talk about beachcombing and finding glass balls and floats...but we left it....

I cried when I saw this so close to the house. It's a dream. I LOVE the ocean. I'm so blessed that God put us 3/4 to a mile away...an easy walk....AND it has basketball....we are thrilled.
Choosing Joy!
©2009 D.R.G.
~ Coram Deo ~
Living all of life before the face of God...