Here I am at the Weasel's Den...quickly blogging while the kids run off some energy before we head back to the room for the night.
Today I went to Hachinohe again with a few new friends. Jan and her husband run
Hospitality House
here in Misawa. Jan's daughter in law, Susi, and Deborah, a lady from chapel, joined us. We had a great time.
I've been wanting to try out an organic restaurant I keep hearing about. It is the very restaurant Jan planned to take us to. Yumm...
While there I learned this sign means "women's" - Jan said to see the crossed lines as a lady with her legs crossed. ::snort::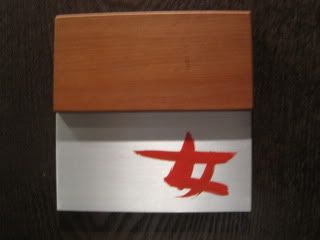 Men's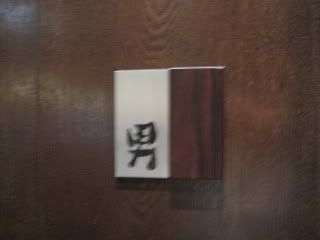 We went to Toys R Us, had lunch and went to a store that is like Bed Bath and Beyond. I found real futons, but didn't purchase any. I also found a low Japanese style table that I think will match our table. Connie, another new friend, told me last night that she planned to get one for extra seating when entertaining. What a GREAT idea. We got back home about 4:00. I ran a couple of loads of laundry and here we are.
Jan and Rick asked the city to put up a sign that said "dead end" on their street. ::snort:: Read it carefully...I know it's blurry, but it's too good not to share.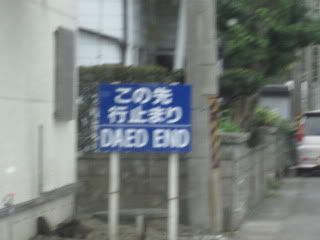 Three new flavors of Pretz: cheese, tomato and apple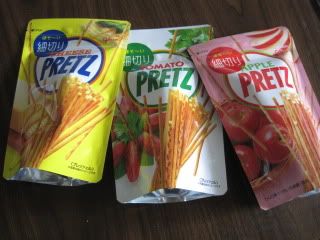 Deborah says that they release new flavors every few months and they don't stay along long.....we're having fun experimenting.
Jan told me about a new class for taking Japanese lessons...once a week....but in Hachinohe in the evenings. I need to figure out if I the winter drive is doable...the price is certainly right: Y4,000 a semester.
Choosing Joy!
©2009 D.R.G.
~ Coram Deo ~
Living all of life before the face of God...