Thanksgiving 2007
Mike and I started the day off by going to the Dining Hall. Mike said the prayer, we greeted and visited students, I sat down and had a nice conversation and cuppa tea with another young lady and waited for Mike to show up. ::snort::
This impressed me - the Mayflower from produce....it impressed the food service workers that I took photos.
I tried a new thing with the turkey this year - A THERMOMETER - and roasting it for an hour at 350* and then about 20 hours at 200. It was juicy and tender. Loved the set you bought Mike for BBQing, Mom and Dad.
We had a friend's family over whose husband is deployed. We laughed that last year Mike was gone. This year Steve was gone. We HAVE to get together next year when both may be home. LOL It was a relaxing day. Photos in no real order.
Games
Mike occupied the younger game players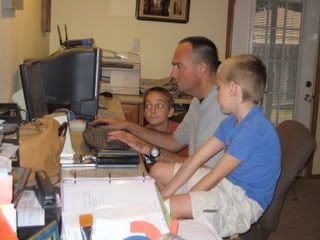 We gave the Chocolate Fountain a trial run - looking towards the Ladie's Tea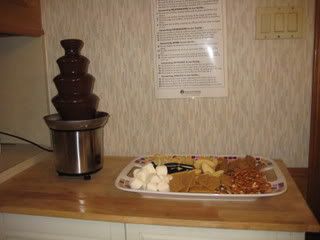 All approved.....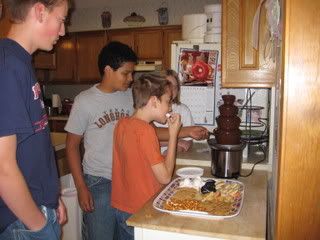 Note the left side of the fountain - WHY? Did it need more chocolate by this point????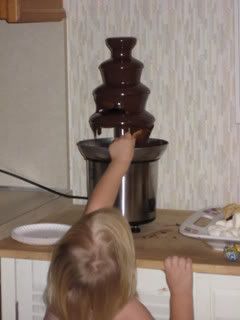 ....though we do need to think about daintiness for the Ladie's Tea - and maybe provide wet wipes and bibs...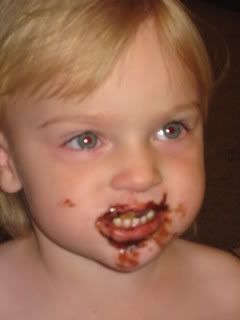 Playing....Stacia's in a Horse Phase - which motivated lots of fun....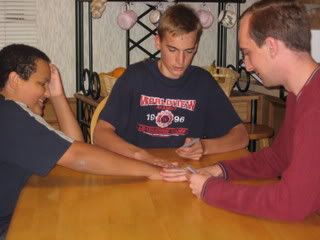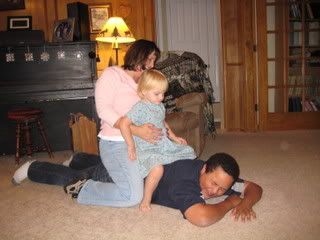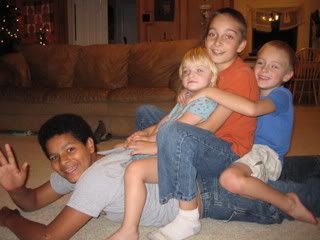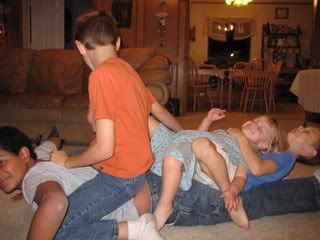 Mike set up "the screen" 120 inches...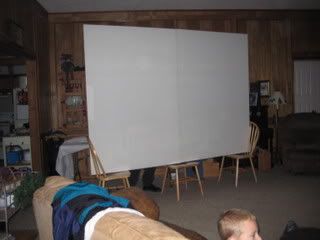 Stacia couldn't stay awake long enough to even watch the start of the movie!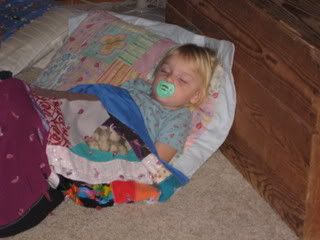 It was a great day with friends and family. We were able to talk to the big kids. It was even cool enough for us to have a FIRE! We even had flakes of SNOW, they melted before they landed but they were THERE. I can't believe the temps dropped 40* overnight around here.