BEWARE!
I discovered a new site to follow "Organized Doodles" while reading Jodi @ Snapped this a.m. (for some reason the link is not working - smithusaf.blogspot.com )
I'm now thinking and saving up for one of his drawings. I can envision something with kids, Air Force uniform, Mt Denali, chaplaincy somehow, laptop, CHOCOLATE - M/Ms?, maybe even the P- WOC logo ::snort:: ....who knows?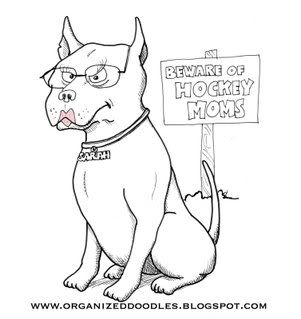 I am being sent an amazing amount of video clips and cartoons about Gov. Palin. I guess folks realize that her approval rating is 80% in AK and we ARE transplanted Alaskan Residents..... ::snort:: Anyway, I thought the above was fun and even if you don't like her you have to admit it is funny!
©2008 D.R.G.