The day began bright and early. Bre planned to keep the younger ones at the trailer...but Zander woke up. We took him with us.
He shadowed the loaders....and they were great with him.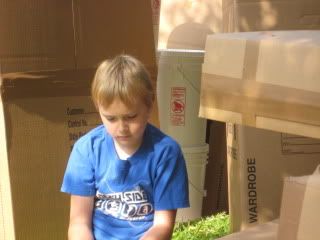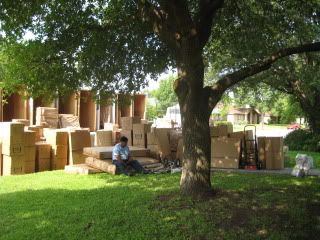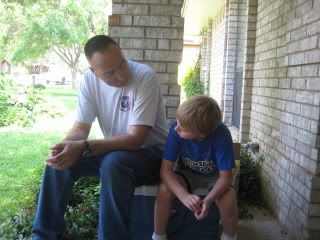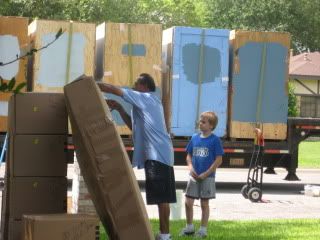 The blue blur is Zander chasing the trucks....a favorite pasttime.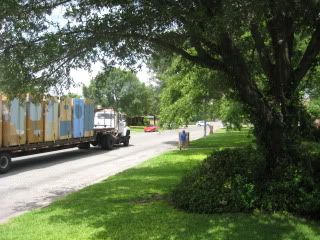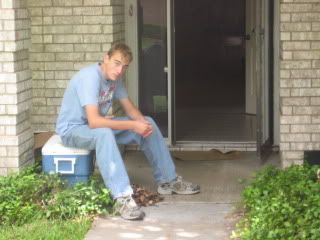 The empty house...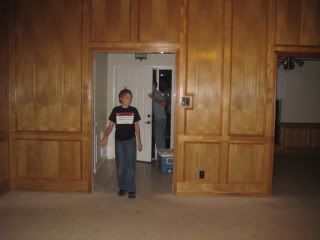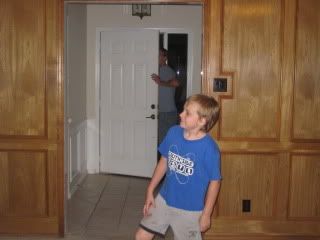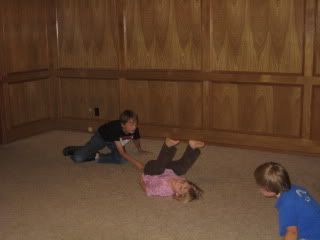 Jamin, Bre and I broke to go decorate for graduation and for graduation rehearsal.
I don't know...I didn't ask...I only reminded him of the many ER trips we've made over the years and suggested he may want to come down. ::snort::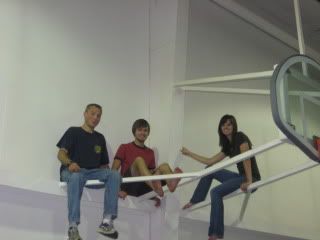 We all relaxed at the playground with a rip-roaring game of 3 second tag.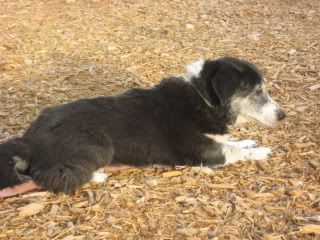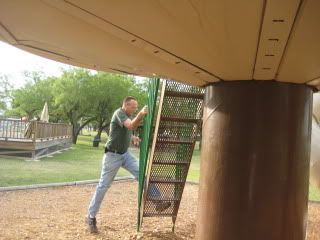 Krista arrived at 11:00 p.m. and was snookered into a game of Acey Deucey. She later confessed she didn't know that he actually KNEW how to play. ::snort::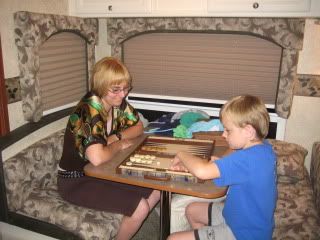 Choosing Joy!
©2009 D.R.G.
~ Coram Deo ~
Living all of life before the face of God...