Following are some "amusing to us" signs. Please remember my disclaimer that this is NOT meant to belittle or degrade our host country. We LOVE the culture we're living in. In fact...it's made us wonder how funny some of those Spanish signs in TX may appear to a native Spanish speaker. LOL Humor is a family hall mark.....and we find it in lots of things.
Misawa style used cars....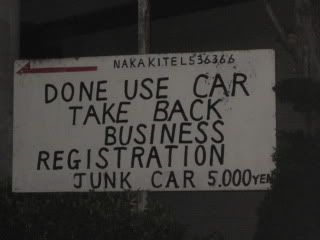 Just for you, Bre! This is at the BX food court....Charley's serves rice, eggs and spam.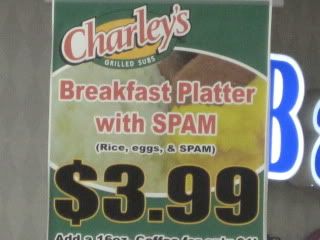 Read it carefully.

Check out the critter on the right....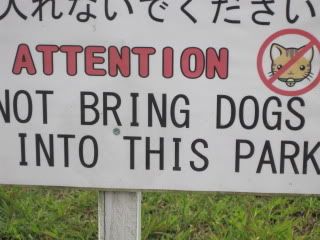 We so appreciate that Misawa DOES try to have signs in English too....we quickly learned that you don't have to drive far to get away from the English help. ::snort::
Choosing Joy!
©2009 D.R.G.
~ Coram Deo ~
Living all of life before the face of God...