The girls leave tomorrow. I was determined not to waste this day with errands, cooking, laundry, nor shopping.
We went to the mall and signed up for a new family cell phone plan. We have had tracfones. Which worked great for emergencies but cost MORE than a family plan when you have FAMILY that live out of the house. We shopped around and Sprint is the best deal for us...and THEN they gave us a 15% military discount after we'd decided they were the best deal. Sweet. This will make it easier to keep in contact with the girls. Josiah and I were looking at a local plan but Sprint will give us two phones here and two phones in WA.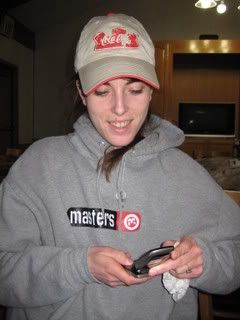 Krista put together airplanes with the younger boys.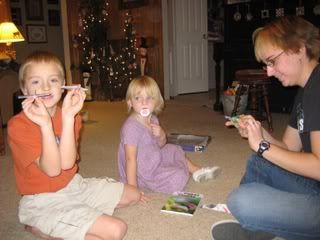 Stacia asked Jared, "Jer, shall we dance?" And they did.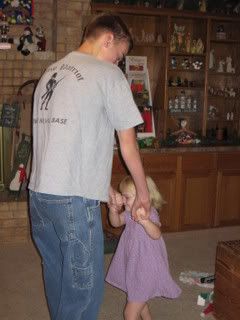 Mom and Dad gave us a beautiful memorial to our lost babies. It's gorgeous and I'll have to write more about it soon; not tonight.
We went geocaching.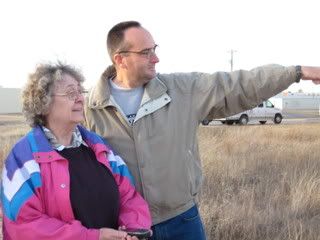 Bre says, "I HOPE I just found the cache!"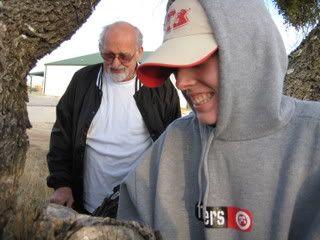 Yes, she had.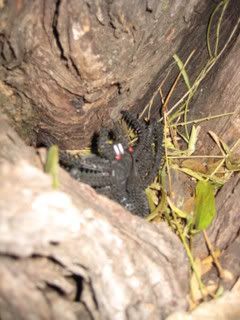 Then we went to dinner....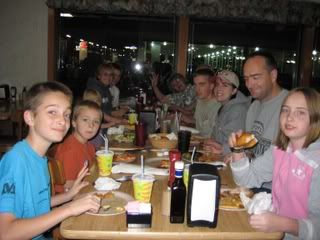 Stacia loves dessert bars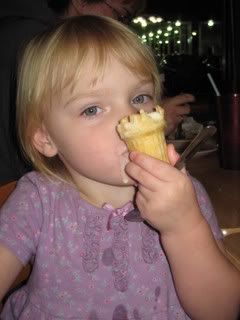 I gave everyone one last Christmas gift....maybe the last. ::snort::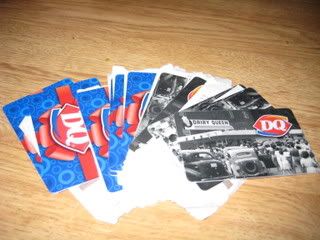 Back at home we played Outburst Jr. and Charades.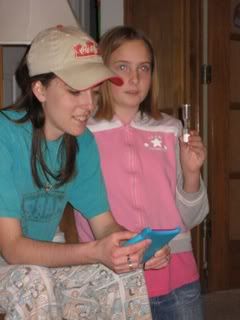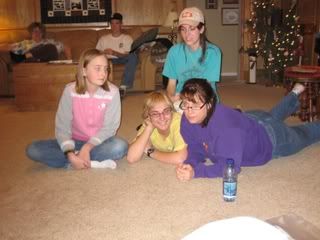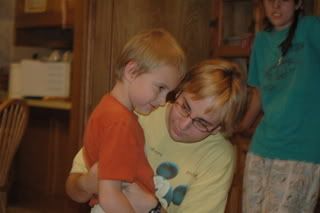 G'pa read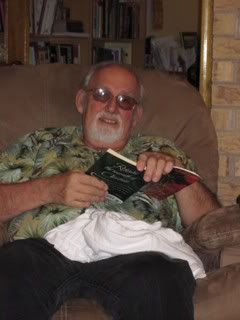 Jared as the Berlin Wall (the girls had a great idea for making a large family friendly Twister...we'll try to do that before the next Friday game night)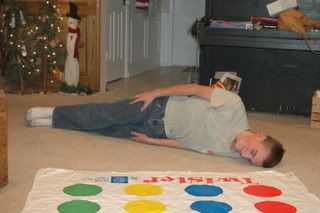 Mike as a volcano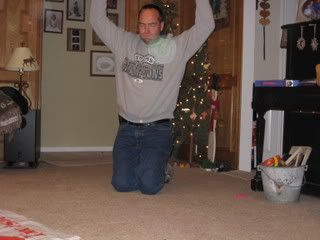 He blew!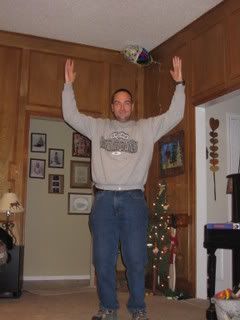 Jamin as a nun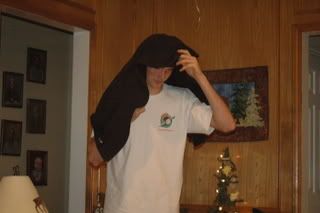 Bre as a blow fish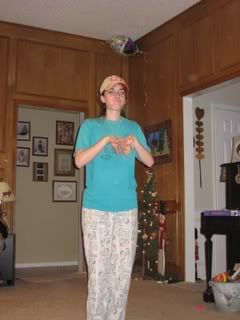 Krista as a body boarder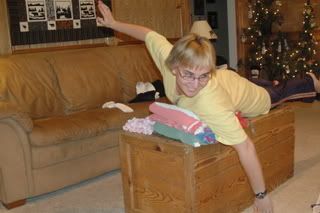 De'Etta as "the Fonz"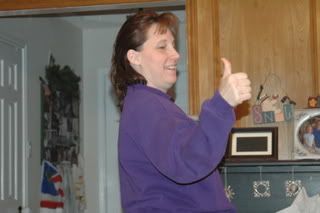 Nolan - can't remember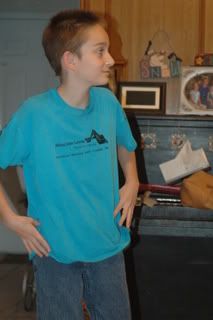 Mike as Barbara Streisand (you had to be here)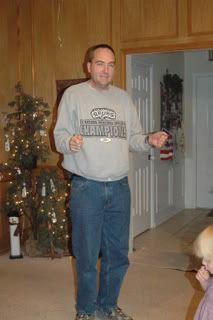 Saying goodbye is hard and we'd appreciate your prayers as God leads tomorrow.
This little boy has been insisting ALL day that Bre and Krista are NOT leaving.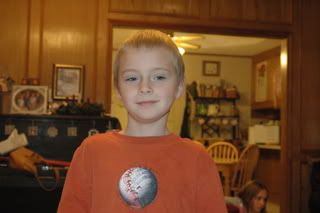 This mom is....