Full Day
I baked bread, made pancakes, went to Jared's basketball game, had lunch at Joe's - YUMMMM - picked up more Theraflu for Mike, took Jamin to work, bought a TURKEY (which is in the FRIDGE with a sign that it should stay in the fridge) and roast, watched a game of Monopoly and Life, talked with my brother on the phone, talked with my Mom on the phone, watched the Nutcracker DVD and then Opening Season...and now I'm posting a few photos.
Mike finally called uncle and called the reinforcements in to preach tomorrow. I'm praying he kicks this quickly and can enjoy the time with the girls. He's pretty miserable.
Krista has put in 30 straight hours at work. She knew she wouldn't be able to drive home in the snow, so she volunteered to work extra shifts. She'll be here Tuesday. It would not be too early to begin praying that she has as smooth a trip as BreAnne and David did. ::wink::
"Sorry, David!" It's become a game for Zander and Nolan to get Bre to sit between them and then inevitably, Zander will say, "Sorrrry, David!"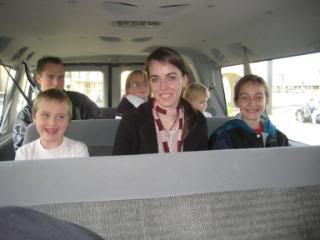 I told them to look excited!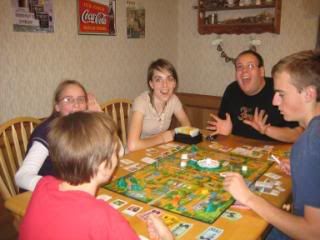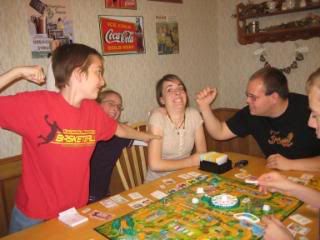 ©2008 D.R.G.