We finished school. Arielle read the History to Nolan so that I could pay a couple of bills, and do a bit of bookwork.
We continue to transfer files from the library computers to this laptop. I continue to learn a new keyboard. Beware of killer Type O's. ::snort::
Nolan and I were done with school and lunch early enough to RUN ERRANDS before we headed to speech. We went to the bank, Albertsons, the eye doctor for Bre's contact, the post office to mail back an unrequested package of Math U See and a package to the
GIRLS,
and then speech.
I also spent quite a bit of time sending emails to members of our new United co-op and trying to figure out the new spreadsheets etc. It's about time I learn how to use spreadsheets. ::snort::
In a strange twist of irony, one of my new United members is a mom from SPEECH! Can you beat that? I met another speech mom as she recognized me from reading the blog - Hi Amy? Reading today? ::snort::
After speech Nolan and I ran to Family Christian Bookstore and picked up our Ephesians Bible Study books. I think the women will be relieved to have real homework this week instead of my "mean homework". ::snort::
Back at home the FREEZER was delivered!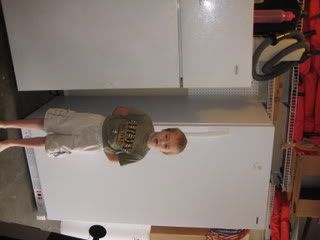 We moved food from the old freezer to the new one.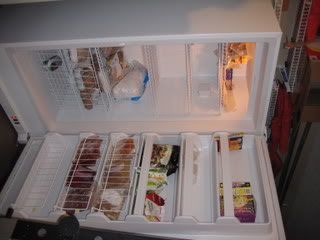 ACK - it's Mom's Night Out in 30 minutes.....I ran to Mom's Night Out. I called a friend who I've not talked to in about 4 months and asked if she'd like a ride. It was nice to have that visiting time. Though Mike did call at 10:00 p.m. to see if I was o.k. Oops.
I was too tired to post last night - but here you go - a few hours late. LOL It was a great day. Productive AND fun.....