~ Worked on "things" in the a.m. Fought feelings of panic by reading various list mail. ::snort::
~Had the Realtors tour our home.
~Had a painter come visit and he'll send an estimate.
~Six kids and I went to the circus - more on that and photos tomorrow.
~Made Jamin's Senior Page for SACHSA yearbook- VERY simple...but done.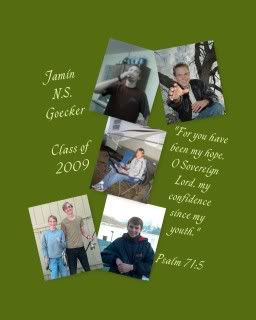 ~Made Family Page for SACHSA yearbook. I used Shutterfly Studio , a free download recommended by SACHSA, to create the pages.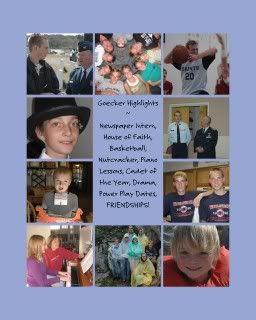 Yes, I realize our last names are on these...but since Jamin started publishing articles and I linked to them, that train left the station. ::snort:: As I said these are SIMPLE.... I would normally have taken the time to digi SCRAP them...but in this season of life it is good to have them done. The simplicity will remind us of the busy April of 2009.
Choosing Joy!
©2009 D.R.G.