Unplanned Family Game Night - woohoo! (Giving Thanks - Day 5)
*I posted this last night and then saw a meme over at Homeschool Blog Awards about GAMES. I thought to myself, "Oh, I need to find time to write a post on that." Then, I remembered. We play board games too....but we also like the sorts of games showed below. Charades is a GREAT way to review history studies! So.....I'll add this note and join the fun at the meme.
I'm thankful tonight for an unexpected family night!
Josiah dropped by this afternoon, just as I put fries and chicken in the oven (home-made, Deja ::snort::). He stayed for dinner. Mike made it home for dinner. It was awesome. Josiah has about 4 weeks of this semester left. He's doing well....doing well.
After he went home we decided to take advantage of having Jamin home from work to have a family game night.
We played Big Doggy....
We played London Bridge...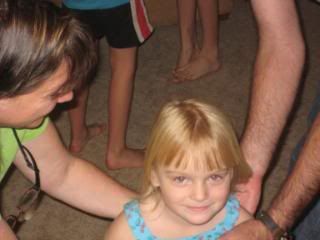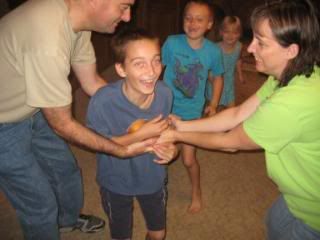 We played Duck, Duck, Goose.....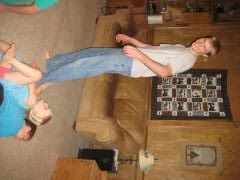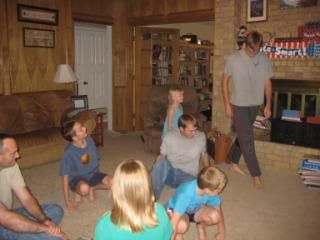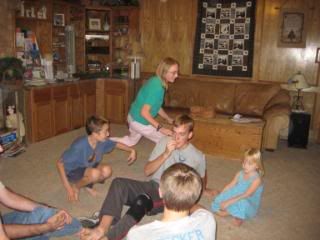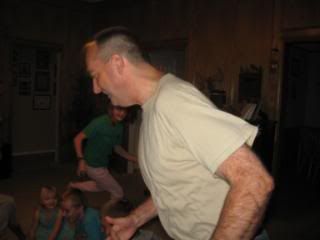 Then we played Duck, Duck, Goose Drama style....you call out an animal the chaser has to imitate the animal you've called.
Possum - not sure how you are supposed to give chase. ::snort::
Finally, we played Charades.
Boston Tea Party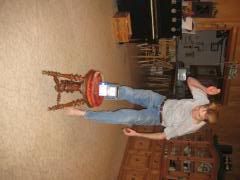 Washington crossing the Delaware.

We easily morphed into family circle, prayer and then Mike read another chapter of The Great Brain.