Saturday, Really?
I have a list of 17 things to accomplish today. I have finished 6 things. I hope to finish 1 or 2 more before giving in and going to bed. I have a migraine....but simply had to get a few things done. I've not had a migraine for months. Chris would say it's the weather as we've gotten a lot of rain today...could be. I'm not sure what else it could be as I've not been indulging in my triggers....hmmm....I DID have some m/ms a couple of days ago - it couldn't be. It just can't be.
Mike is at the office....studying. I have been puttering, crossing things off my list and moaning and groaning. ::snort::
Here are a few glimpses of our day:
Nolan went solo for the first time. He wasn't able to finish as it began to RAIN.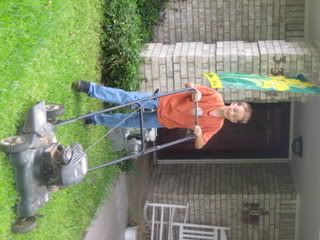 Arielle helped the younger ones put together this model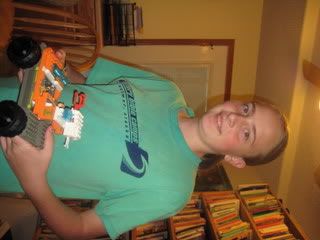 Ewwww.....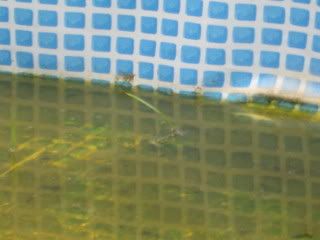 Jared felt he needed to pay us back for the $100 deposit we put on Worldview. He wouldn't let us pay him to mow or do our windows. Mike needs help cleaning out the mess above. I didn't feel right having Jared tackle this job alone. Ah HA - I'll pay him the $100 deposit to clean and level the pool.....we all feel good about it now. ::snort:: Can you see the GRASS growing through the tarp and pool liner?????
Stacia seems to think embracing mom's decreptitude (reading glasses) is the thing to do, I wonder if she'll still think so when she's 18 and I'm 60?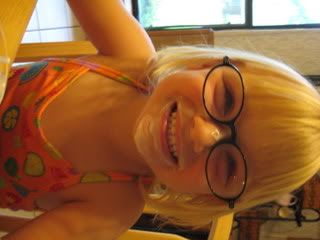 Now, I'm taking my sick head and calling it a day. Tomorrow is a Unity Service and potluck. I've not been able to make what I planned on. I couldn't drive with blurry eyes and double vision......so I'm going to sleep this off and worry about it in the a.m.


©2008 D.R.G.