Evidently Stacia has been noticing all the attention and approval Zander is getting from his "Viking Book."
She came out today to show me her "Jungle Book" which she went off to make while we worked on science mini-books. ::snort::
See how nicely she folded it to look like a monkey?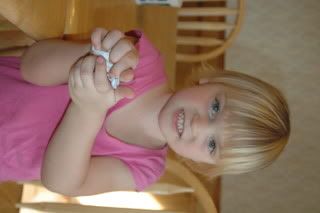 She told us the story (like Zander lectures on Vikings) as she unfolded her book.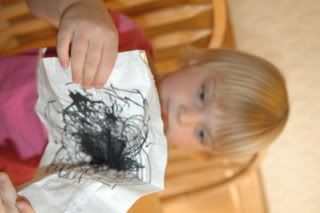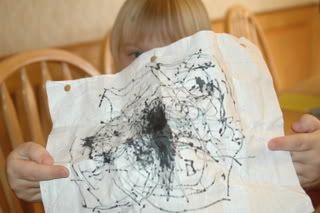 She showed Mike when he got home too. He was suitably impressed. I think I may get her another pre-school lapbook to work on...or create one for her as we go along. I know
Homeschool Share.Com
has lots of free ones....I think I saw one on Monkeys there. Lisa - the country folders there are going to be great! Thanks for checking. I had searched there for "Japan" but not "countries". LOL
Choosing Joy!
©2009 D.R.G.