Hair Cuts and Fevers
We are enjoying school. Maybe a bit too much for the younger ones. We need to make a bit quicker progress if we hope to finish by May and/or before a move. (I say this as we begin an extra rabbit trail on Vikings).
I took the boys for haircuts....and the girls too. Stacia won Heather's heart. She chattered away (as is typical) while Heather cut her hair. Then she looked up at Heather and said, "Miss Heather, my monkey thinks you are beautiful." We enjoyed seeing Heather's wedding dress....I've really come to like our young hair stylist.
Quick game of Egyptian Rat - I don't play this game. OUCH.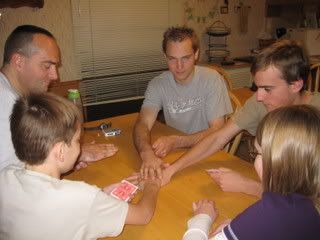 Nolan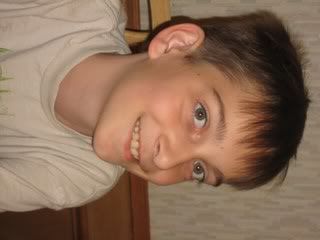 BAD SIGN at 7 p.m. Zander has a 103* fever, headache and sore throat. Please pray for him. Isn't he adorable when he sleeps?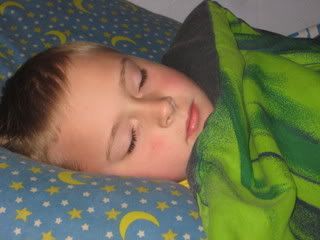 Please also pray for Jared. He has a sore throat....and has informed me he has House of Faith, two basketball games and a CAP flight to finish before he can get sick. I gave him Vitamins and sent him to bed.
Mike is coughing.....not a good sign either.

Choosing Joy!
©2009 D.R.G.