Airport Again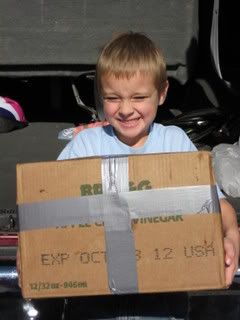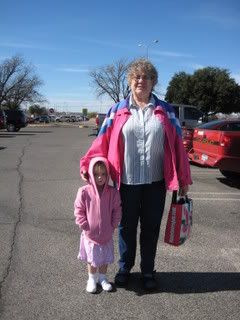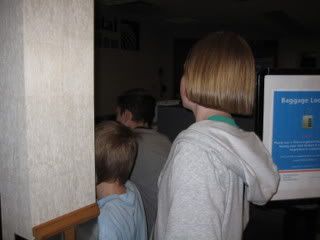 After the airport I took the younger kids to the Lake.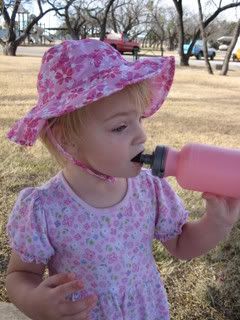 They played on the play structures.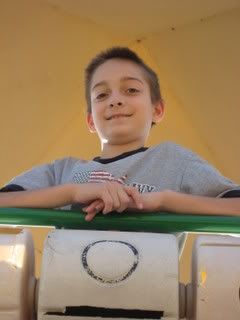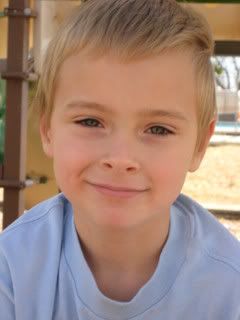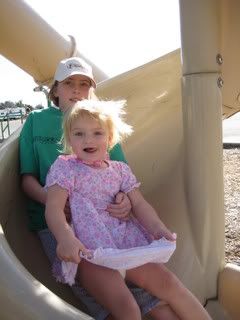 They made sand tunnels and volcanoes and eventually broke through to each other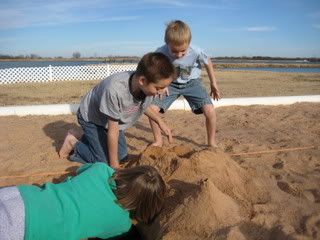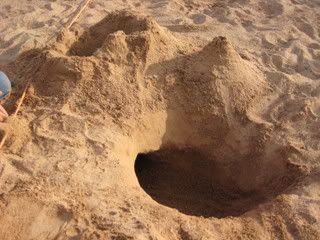 They made friends and played Red Light/Green Light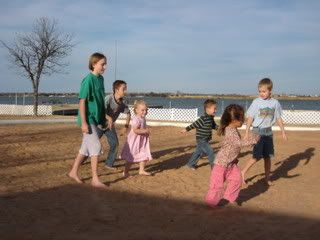 Nolan - the camel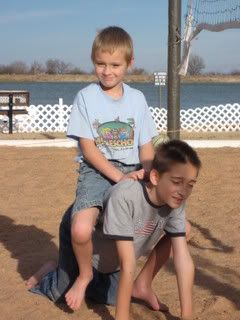 Turn about is fair I guess....Note the red nose and swollen eyes? I did say that I gained 18 lbs in 6 weeks while eating 1200 calories and working out 4-6 times a week right? Think maybe my thyroid meds will be adjusted soon? ::snort:: Unfortunately, the weight goes on really quick when my thyroid is low but when they adjust the meds it makes me NORMAL not hyper thyroid - so the weight does NOT come off fast - just normal....::sigh:: Well, there could be far worse problems than being fluffy and I realize that. God continues to teach me to be satsified and content in this season.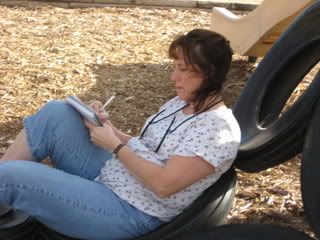 I finished another journal. Wow. Before blogging I'd used the same journal for 5 or 6 years. Blogging broke something loose. I find I write more in other areas now too. Irony? My first entry in this journal contained my thoughts on having just said goodbye to the girls and my parents in Spokane. The last entry in this journal contains my thoughts on saying goodbye to the girls and my parents in TX. I ran out of space. ::snort::
Mike spent the day working on a sermon. He came home and we went to dinner at a couple's from chapel. It was a nice evening. Vera and Kirk recently celebrated their 55th wedding anniversary. I think she is the consumate hostess. I can learn a lot from Vera. She had 6 of us over. She had conversation starters, cute Stockings for each of us.....nice evening.