Fantastic Friday

A lot has gone on today....cooking turkey, produce co-op, clearnace shopping, Staff party, turkey...but the conclusion of the day is well.....practically perfect. ::snort::
Big Girl Sighting!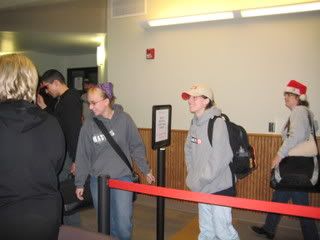 The Gang (Cy is at work, I'm taking the photo, Stacia is hiding)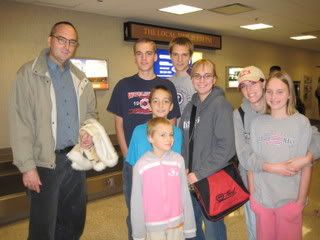 Bre is surprised that Nolan is "up to her chin"...um Bre? He's taller than THAT.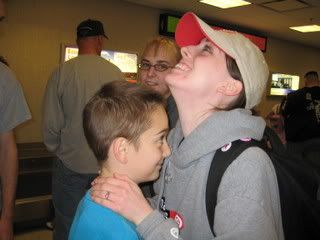 Stacia hides behind Arielle - HER big sister!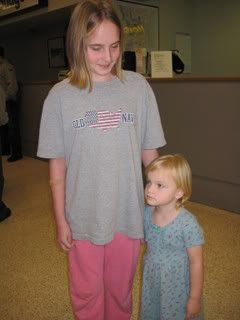 Ah they are here - but their bags are in Dallas.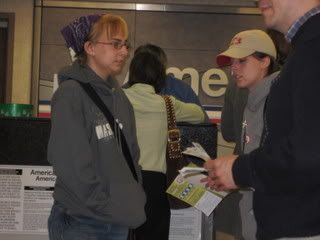 Zander is thrilled to have his queen home!
We've not seen Bea wag her tail, jump etc in months!