Sights from Today

Jamin made "Fiddle Faddle"


Nolan & Arielle made door hangers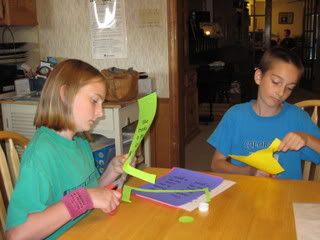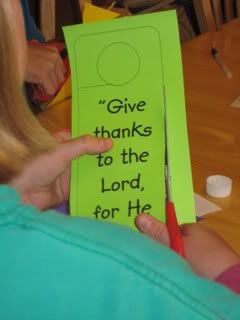 We continued to pass out bags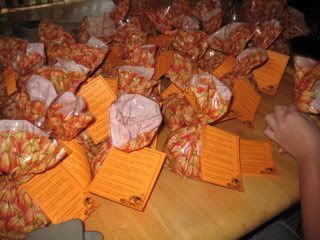 In a great show of teamwork, Arielle, Nolan, and I finished all the stitching before Thanksgiving on the cloth.


I made a Chocolate Pecan pie for tomorrow and Arielle made one for tonight - her first pie - and it was quite good - everyone said so. She's our non-eater, but she enjoyed everyone elses' pleasure. Isn't that the sweetest smile? I'm so thankful for a daughter in the midst of all my rough and tumble boys - who I love dearly BTW!

We made cookies -


You are SO BUSTED MISTER!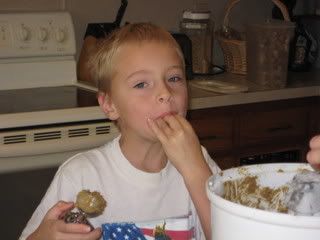 I need to buy more scoops - but the old fashioned way works too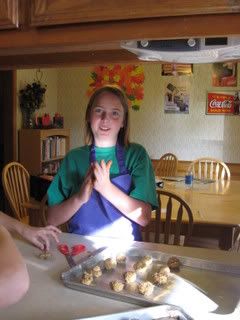 And tonight ::snort:: this is so funny ::gasp:: in the Fellowship Hall after the ECUMENICAL SERVICE (Where Stacia represnted all Protestant Minister's kids EVERYWHERE)::snort:: Stacia ran off with the....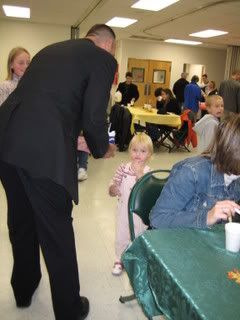 Can you see what Mike has intercepted? She snagged the BIG container of Coolwhip from the serving table. ::snort:: She's never even seen this at home and somehow focused right in on it. When all laughed she told them "It's NOT funny."