What is it?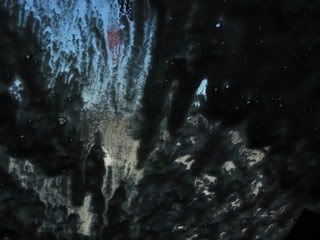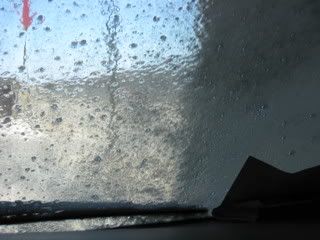 It frightens Stacia!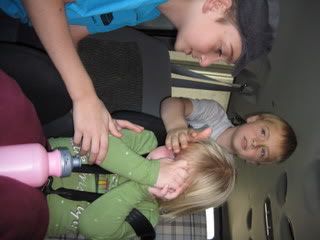 We took the van in for a carwash. I think you have to survive a winter and break-up to understand why a carwash would be a nostalgic activity when missing AK. LOL
About once a month ,I lose a day to "chapel paperwork and such" in order to be able to continue to do "chapel ministry." Today was that day, but I was glad to get it all done.
I spent the afternoon canceling credit cards in MY name that I didn't know I had. How can a woman who has no income be given not one but FOUR credit cards with a total of $28K limit? They thought I was nuts when I called the bank that handles the Sam's Discover and said, "Please check and see if I have an account with you."
"Ma'am, what's your credit card number."
"I don't have a credit card - here's my social security number...."
Yep - I had one - wrong birthday but same address and my number. ARGH. I've been working on that all afternoon and will continue to work on it. I also called USAA, and they've got the best deal, bar none, for a new card. Funny thing - Discover, Visa, Mastercard, Pennies - they all offer you rock bottom when you want to close an account. Shoot one company told me that if you simply call and REQUEST a promotional rate they'll give it to you for 6 months, and I could request it every 6 months. ::snort:: I don't need cheap interest rates; I just need nice people to do business with - and SECURITY. LOL BUT USAA has the cheapest REAL rates yet...and no fees, and they'll not make my dh call from the middle east to find out the balance. LOL
Anyway - I have a migraine and one of the adult type children are going to take over while I go take one of the big gun pills.