Today was a fitting day to do THIS hands on project. ::snort::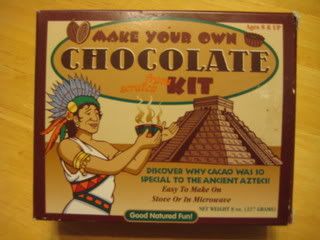 We studied the Mayans last week; but never quite fit this project in. Chris told me about the kit from Home Science/Training Tools. This kit included everything we needed to make ORGANIC chocolate.
First we examined cacao beans. Arielle was skeptical.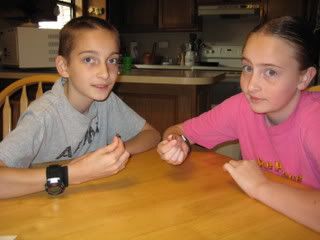 Next we melted cocoa butter....strange stuff. It SMELLED like chocolate (duh!) and looked like butter. It tasted like fatty chocolate.
We added the grounded cacao beans and stirred....a lot. (This was first thing in the a.m. so the kids are NOT greasers - they have shower hair. ::snort::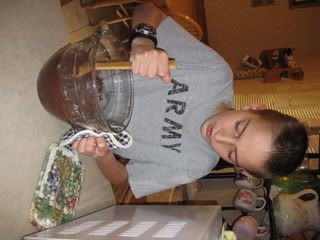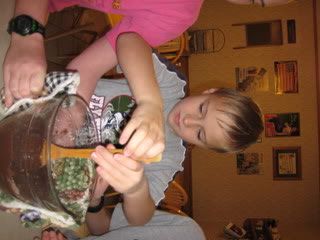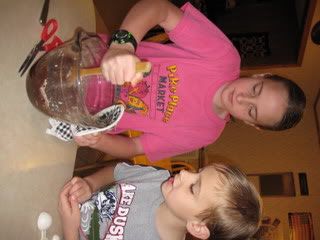 We called Jamin in to whip the little bumps I couldn't get.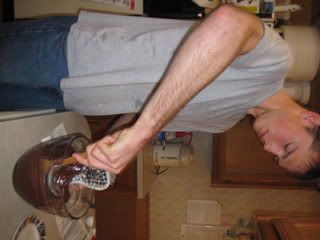 The kids INSISTED on adding peanut butter (off course it's organic). ::Snort::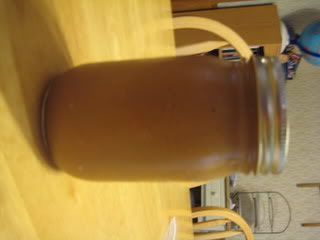 Now the chocolate had to temper.....cool to 94*. I didn't trust the little indicator they sent (though it went off at the same time as the digital thermometer.
They formed the candy.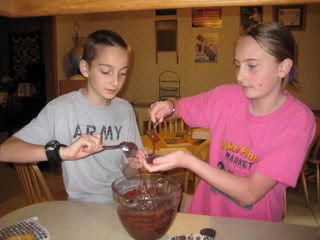 What's THIS???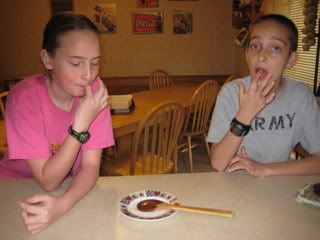 Our finished product (which we'll enjoy tonight when all are home).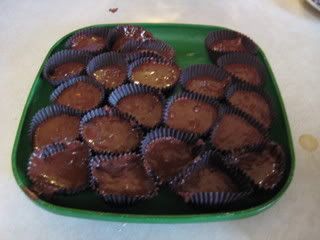 Zander liked clean up best.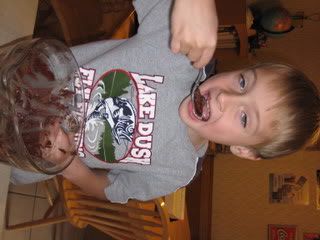 Verdict: This reinforced the children's opinion that hands-on projects are better than assembling lap books. Several times I heard, "I like this project better than making fish prints." So it did. It smelled better - tasted better too. ::snort::

We talked about growing practices, the Mayan's diet, worship, bitter chocolate drinks (you can buy Mexican Hot Chocolate drink down here, and I think it is very close to the drink that they drink in Central and South America), and how we agree that Chocolate is the food of the gods.