We did School.
I worked out.
I made 4.5 gallons of
spaghetti sauce
. I'll freeze most of it, and we'll have it for all sorts of yummy meals....spaghetti, baked penne, manicotti, lasagna... Ok that one line, "I made spaghetti sauce" doesn't do this justice....I chopped and diced 12 onions, I opened 16 cans of tomato paste....::snort::
We went on a HUNT - a walk, but we had to find THORNS and a STONE for our Lenten wreath. I was drawing blanks at the store...when I remembered we LIVE in WEST TEXAS.
MESQUITE IS EVERYWHERE!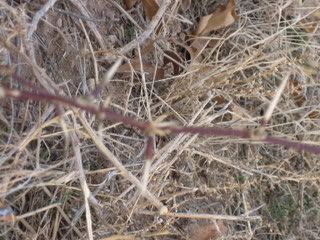 Ah Thorns....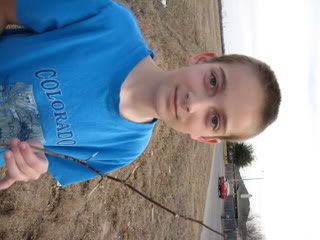 And a Stone!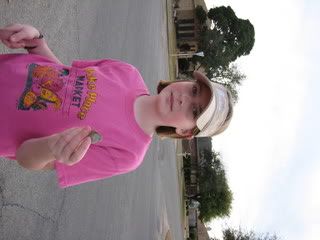 We should have skipped the stores and gone for a walk earlier in the day!
I bought Stacia a few dresses for $5.94 at Walmart.
That's about all we did today.