This was a beautiful day.
It began with breakfast with Zander. He'd been asking me to take him out for breakfast - just he and I - all week. During breakfast he told me "I'm happy on the inside and mad on the outside." I asked him what he meant and he explained that he's happy to be in Japan but sad that we left TX. I thought that was a great thing for him to articulate.
We raced home, got dressed, and headed for chapel. Chapel was full.....I'm guessing 180....Mike says they had 200 chairs sat out...and we were putting out extras....numbers aren't a big deal...but I gotta tell you it is exciting to see folks excited about what chapel has to offer. Two women picked up the Request for Consideration to be on the local PWOC board. I keep praying that God shows up mightily in our midst.
We grabbed lunch at the restaurant in the community center. Chapel currentlymeets in the community center as we await the completion of the chapel renovation.
Mike went to another service...for a bit.
The kids and I headed home...then we drove to the Lemon Lot and met the man who was selling our new Prairie Joy (see post below).
We decided to drive out to the building site and see what had been done since Wed. This fed our desire to be in a home...reminds us that one is being prepared. ::snort::
I'm feeling flu like...Stacia has had some running trips to the bathroom this evening...Mike is feeling wonky.... and a new week is about to begin.
Windy - after I wrote you I realized that my folks and kids would probably like to see the area we're moving to too.....I could have saved you space in your inbox. Oops. LOL Here are some photos from our outing. We discovered it only took 13 minutes to get to base today....we went to a different gate.
Scenery across from our subdivision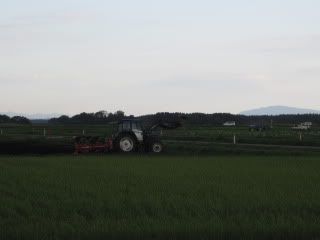 Main road that leads to the subdivision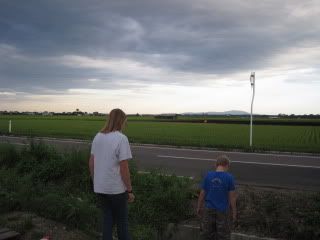 Turning into the subdivision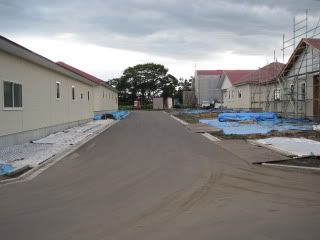 Looking left from the T
Our house - one thing that is sad to me is that the plans call for concrete out front and a carport to the left of the door.....it's the Japanese way...but I'd sure be happier with grass. ::snort:: I know that sounds ungrateful...but I'm simply being real.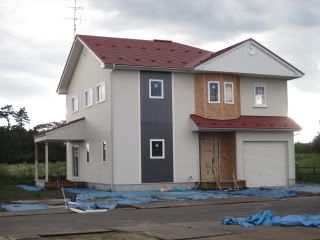 Our house with US in front of it....expect this to be a weekly shot. ::snort::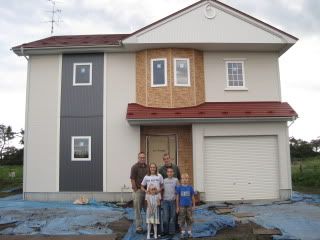 Since Wed. they've poured the front step, installed a door, painted the gray stuff, and framed in the patio off the dining room. We also can see the stairs are framed in....and it looks like a closet or something in the kitchen and a counter or study area in one section...since we can't read Japanese we aren't quite sure what they plan to put inside...but we could figure out the basics.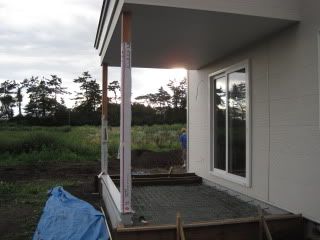 Jared contemplates the lay of the land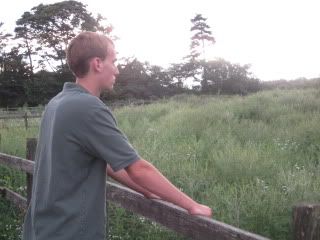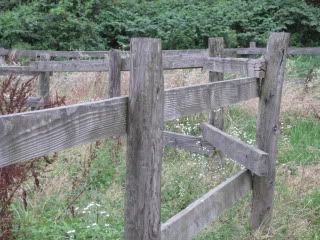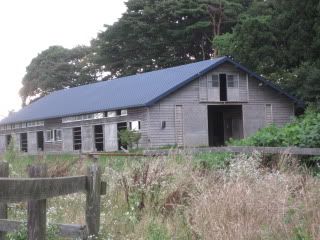 The red flag is our boundary....hope they don't put up a fence. I rather enjoy the wildflowers.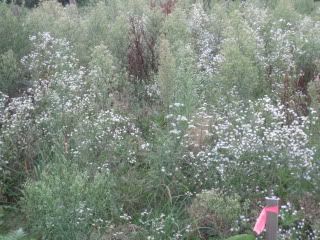 I need to take the Nikon next time for a good shot of the horses.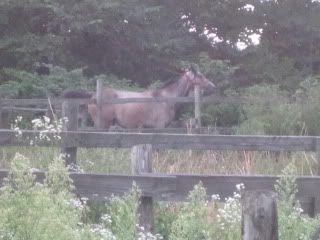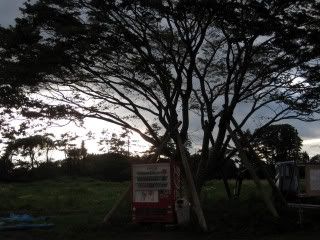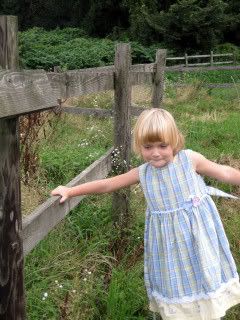 Choosing Joy!
©2009 D.R.G.

~ Coram Deo ~
Living all of life before the face of God...