Our Patriarchs early this COLD a.m.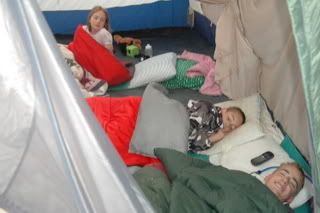 It was fun. They'll sleep inside tonight. We ended the school week by eating homemade pizza. Both the older boys are home tonight! Yippee! We watched *Joseph King of Dreams* tonight. It seemed fitting as we studied Gen 11 - 50 this week.
Jamin seems to have got the flu. Ugh. We're watching "We Are Marshal" from Netflix.