Yesterday was FULL.....
and culminated in leaving Cy alone at his new "partment". I'm sure I'll write more or at least post photos. I won't think about it NOW - I've got to pick up produce in 30 minutes and tears are not in fashion. ::snort:: Back in the day Cy would go to the produce terminal with me early every Friday. We'd barter at River City Produce and then head to McDonald's for breakfast while they filled our order. He was only 11 or 12 then and I thought we had years and years ahead of us before he grew up.
Zander woke up early this a.m. and asked if we could please go to Josiah's home. Not now, buddy. Not now.
Yeah - it is a bit like a commissioning service (Yes, we were all there though some are hidden).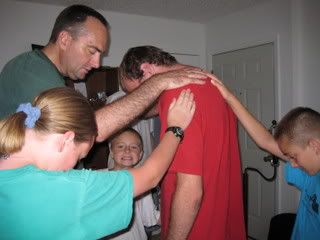 I'm determined to celebrate a new season and not begrudge our young adults flying the nest. This is why we sharpen them afterall - so that they can be used in the kingdom. Arielle has figured out that the balance of girls/boys around here is improving. In a few years we'll be at 1/2 and 1/2. ::snort::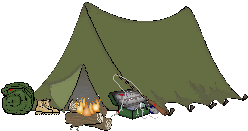 ©2008 D.R.G.