It has been rare since the week of Thanksgiving to have all of us home on a Friday night. The boys have been picking up lots of hours at Chick Fil A. However, THIS night all are home.
I fixed a yummy dinner....2 baked chickens, baked potatoes/sweet potatoes, steamed cauliflower, carrots, and green beans and garlic bread.
Nolan proves to the inquisitor that he has eaten all his carrot sticks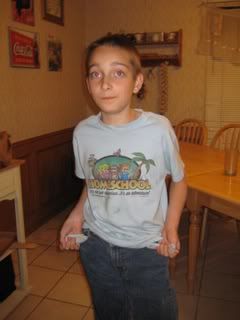 Jamin has a writer's conference coming up next week. He will have 3 meetings with publishing houses. Here he practices giving his proposal.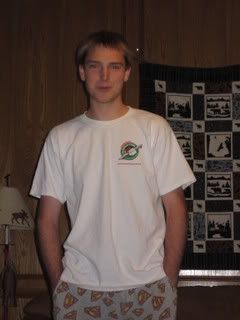 Josiah went out to rent *The Gameplan*. They were OUT everywhere. They had even sold out in some stores....he did find a copy and purchased it for us. ::snort:: What a fun movie.
We topped the night off with an episode of *Hogan's Heroes*.