Jared's 14th Birthday...
No, it wasn't today. His birthday will be on the 4th. The girls are leaving on the 3rd. The older two boys will be working 12 hour days beginning tomorrow….so TODAY was the day to celebrate Jared's birthday. He was excited to have everyone around. Usually folks are flying out on his birthday.
The day began with Krista, Dad and I driving to Midland. 5 ½ hours later, about 28 road killed deer sightings and we were back home with Mom.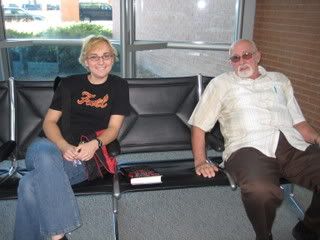 Then we headed to "the Game". I've noted the games are in need of repair and not being repaired.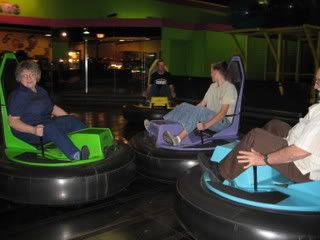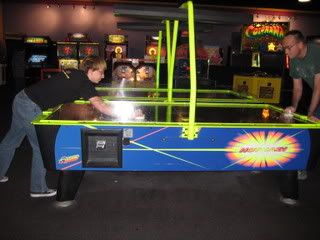 Jamin's first try EVER netted a stuffed mouse, which he gave to Stacia.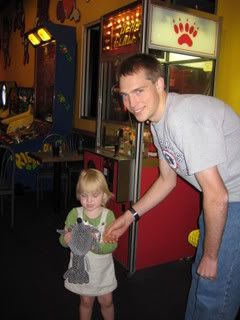 Then he nabbed a frog, which he gave to Stacia. Mike went and won a stuffed snowman, which he gave to Stacia. ::snort::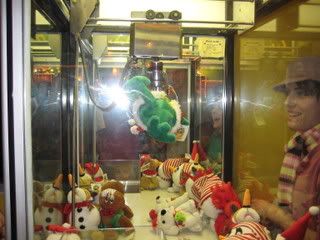 Sister Stomp!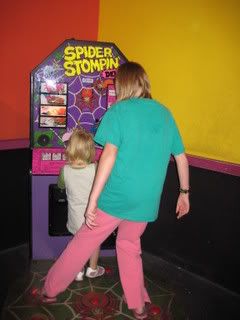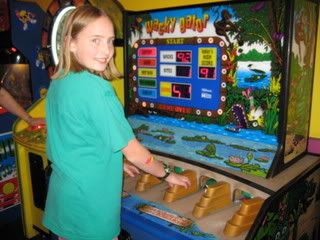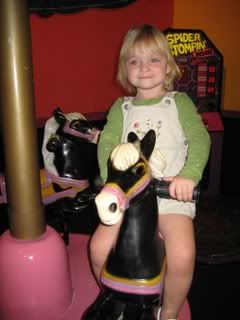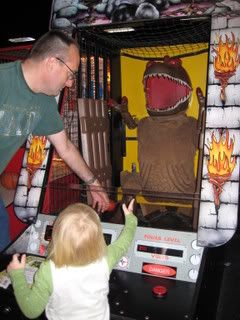 Gifts are always fun

Leather Bible cover from the younger girls, Jeans (no photo) from the younger guys


Gift card to the theater from Bre (love that wrapping)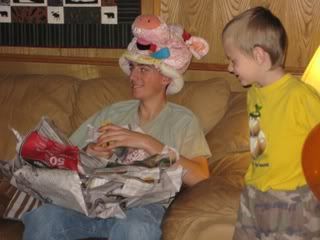 Strong's concordance/Vines from G'ma and G'pa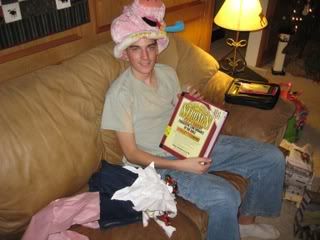 Running vest with reflective tape and WEIGHTS from older boys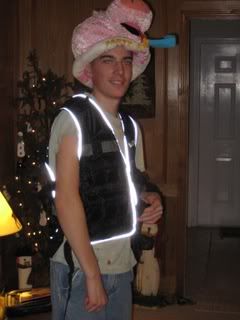 Krista gave all the kids a gift as she'll not be here for their birthdays…two DVD's and boxes of fiddle faddle.


We gave Jared a boring looking book on apologetics and 15 DVD's on apologetics/worldview/ defending the faith by Dr. Greg Bahnsen. He heard about these at World View Academy.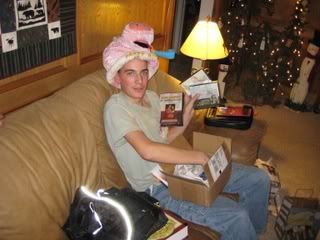 Mike made another famous ice cream cake.


Look at the smoke! Magic candles are an old joke around here….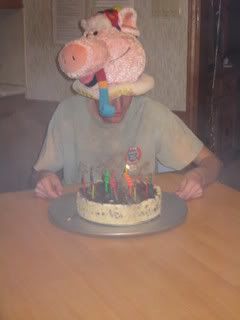 But one we love.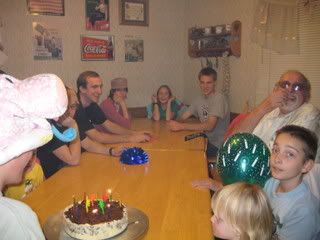 The day ended with a rousing game of Phase 10 (Krista won), and the viewing of the "Alvin" DVD Krista purchased.