This is the first day of my 20th year of homeschooling. I deserve tenure.
This is, by far, our most unusual First Day of School. Our books are in hold baggage, it was God we didn't bring them in our suitcases or they'd be gone. We're in the TLF....but not really. Mike is working nights this week and so needs to sleep during the day. This is always a challenge as a homeschool family; incredibly more difficult in the TLF. We determined to take school on the road this week...and I'm still not sure if housekeeping, neighbors, kids etc of others will cooperate to let Mike sleep back at the TLF. I have been awaken for 3 days at 5 a.m. by someone above us moving tables, chairs and running from one end to the other of their apartment...and I've thanked God that our exception to live on base was turned down; this could be common for three years. LOL
We're focusing on Japanese Culture and Language this month....and drill...lots of drill. The kids are also working on Language Arts - writing to be exact.
Jared will do Year 2 Unit 4 and Year 3 in TOG, Algebra, Biology, Computer Skills - Word I think, Logic/Debate, Japanese Culture, Japanese 1 and we're thinking of either Blogging 101 or Web Publishing...not sure which. He'll also have weights and whatever else we decide to do. LOL They've changed the TOG website again and I can't find the list of high school credits earned for each year. I wonder how many hours I spend each year searching for this file. ::snort::

Leaving the house for our first day of school 2009/2010



The day began with Jared and I discussing the options....cobble Tapestry of Grace together or relax, make the most of our time on base and explore Japan. He'll decide. I think he'll do a bit of TOG and focus on Japanese Culture until we unpack our books. He was really looking forward to studying the Revolutionary Period in depth and we can't find many of the books we need at the base library. I think this will be the telling factor. I also think he's got way more hours earned towards a credit in Japanese Culture (Social History) than he realizes.



Meanwhile, the others kids are excited to DRIVE to school. ::snort::



Breakfast at Cafe Mokeuteki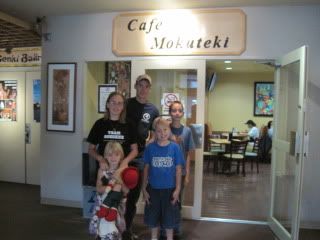 Littles "play" at drills at the library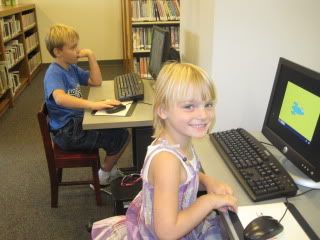 Middles help find more books on Japan at the library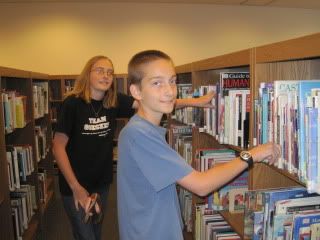 Playing math games at the Weasel's Den



Lunch at the Weasel's Den - Jared left with a few books to read at the library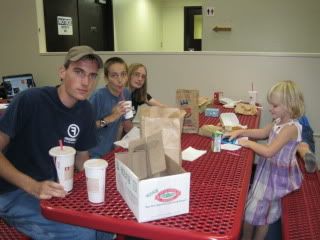 Recess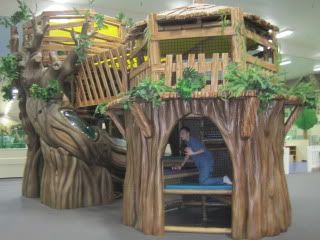 We read up in the tree house...the highlight of the kids' day was watching mom slide down from the tree house

About 2:30 lots of pre-school kids began to arrive at the Den. We'll have to get more work done earlier tomorrow....and I'm going to go buy a small cooler so we can bring a lunch with us and not have to buy it out. I hate to do that as we have 3 coolers in our shipment...but I'm tired of wondering if food has been out to long.
I'm tired.
Choosing Joy!
©2009 D.R.G.
~ Coram Deo ~
Living all of life before the face of God...