COUNTDOWN....9 days until we're all together!!!!
I KNOW how you all love the countdowns to when I get to see my babies....you really do. ::snort:: This time I'm going to maintain some sense of dignity and I'll not count down hour by hour.....(Who can ever forget that wait for the Red Cross to find them while Mike was deployed? ::snort::)
I've decided to post one photo a day until THE DAY arrives.....
9 DAYS UNTIL WE SEE THESE GALS AGAIN......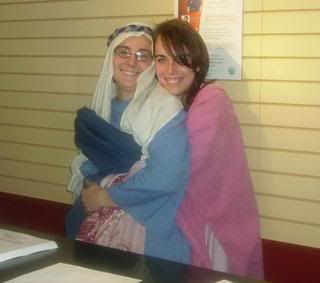 Is this how EVERYONE dresses in WA??? ::snort:: Palm Sunday at church.

©2008 D.R.G.