Hey All - Bernard and the Pharmacy...
Just in case any of you ever catch a comment by Bernard before I do....I've not asked for any info from a Candadian pharmacy and I hold the continued comments and links to be suspect.
I wouldn't click it if I were you. If it continues I'll have to set comments to moderation but that would be a big pain....so I'm hoping.....it quits.
Enough said...though I have many witty comments I thought of saying. ::snort::
Running to get the to do list finished and get PACKED before I fly out in the a.m.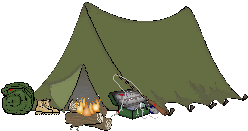 ©2008 D.R.G.