Friday and Firsts
Another Friday, another produce co-op. Then up to the base to deliver tickets for a women's conference, and to recycle a bunch of boxes and newspapers. Mike wanted to go out - so we had an early dinner at Outback. I'm starting to LIKE steamed veggies. ::snort::
We came home and watched Andre. A cute movie. Cecil made an appearance at our home again this evening.....ugh. We're gently training, training, training Zander to take responsibility for his actions - but Cecil is a hard habit for him to break.
As for those firsts:
Stacia's first biff - last night she was running with Arielle up to the deer....she fell.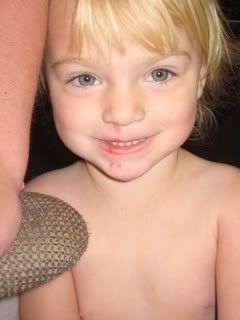 Jamin drove for the first time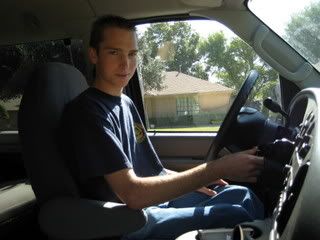 Zander lost his first tooth - a big thing for a little one who doesn't like change or strange feelings. He told me with lots of concern that now he "was going to get really, really old because his teeth are falling out!" ::snort::