Our Second Sunday in Advent
We are having a blast with this season. The sweetest thing that I've heard in a long time came from Nolan on Sunday. I asked him if he wanted to go to the Cast Party and he said, "I've been missing a lot of family time. I'd like to be with family." I checked, I was told he wouldn't be missing anything special and so he skipped the party.
Sundays are the one day of the week that Josiah and Jamin aren't working or in school. We enjoy having the day together. This week we had chapel, we ushered and watch the final performance of the Nutcracker, we had our own cast party, we enjoyed our family advent activities. I love how our older kids continue to go along with the fun for the benefit of the younger ones. Fun memories we are building.
Photos: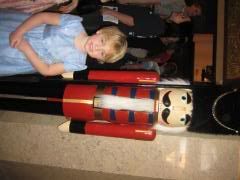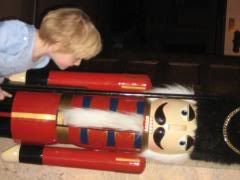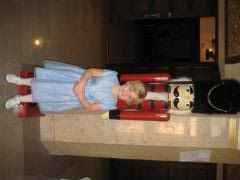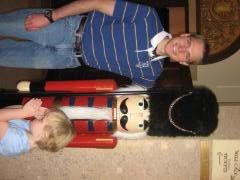 Jamin (17), Jared (14), Josiah (19)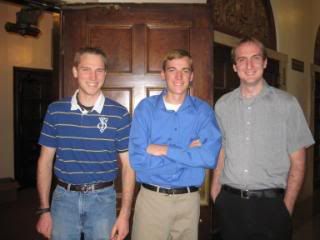 Of course, DQ was called for!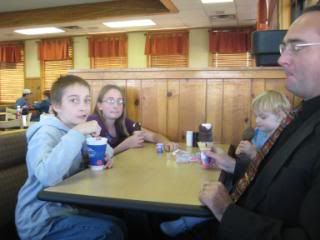 Stacia was mesmerized by the dancing and hasn't quit dancing yet...here she struts her stuff at Dairy Queen.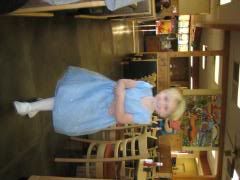 Back at home we had TWO gifts to find.....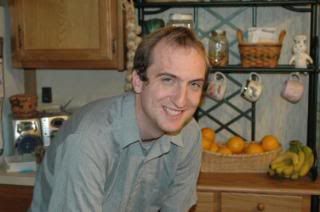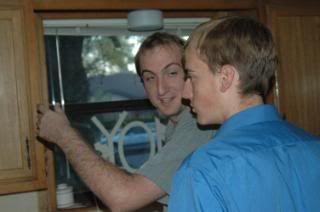 Forget the hunt...look at these treats the Grandmas at Chapel sent home!



Nolan found Saturday's gift...a bag of rings, cards, and funky sunglasses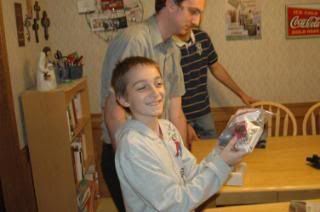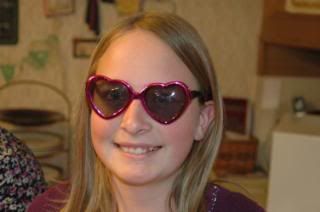 Bling or pastries - which to choose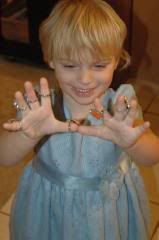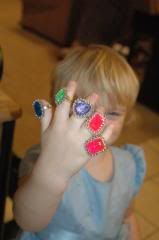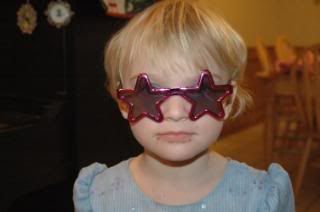 I was SICK by this point on Sunday....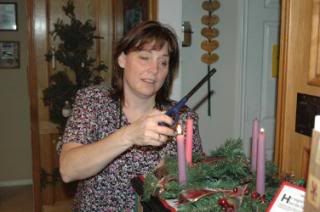 The Second Sunday gift was a new Tim Hawkins DVD. We've not watched it yet...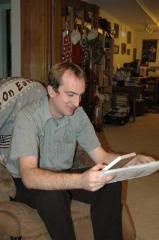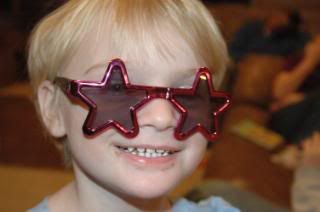 Saturday's activity was "Host the PWOC Tea and play Tickle Little Kids" and Sunday's Activity was "attend the Nutcracker and eat Ice Cream Sundaies". We subbed DQ. That left playing Tickle Little Kids.....which turned into tickle the 14 yo.....but you'll see the progression.
Nolan and Zander aren't so sure about this when the big boys get involved....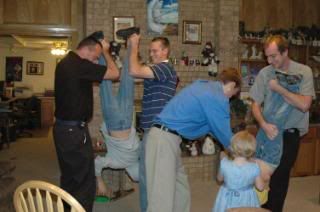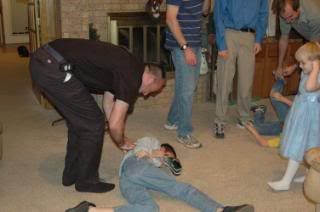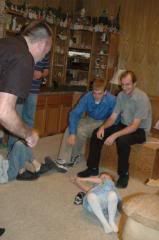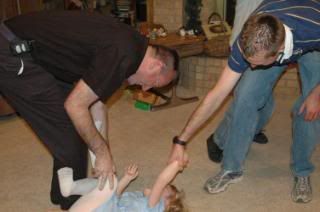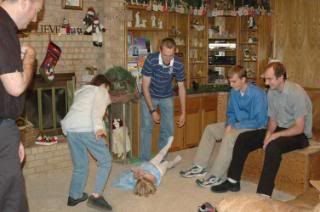 What's this? The 14 yo is NOT one of the big adult ticklers...he should be a ticklee????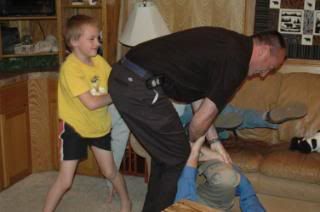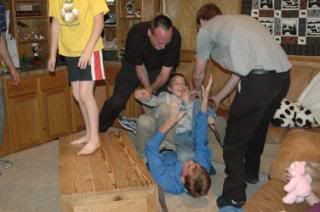 Stacia attemps Jared's rescue....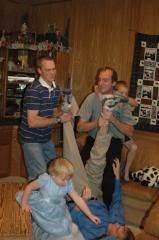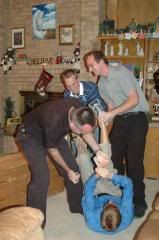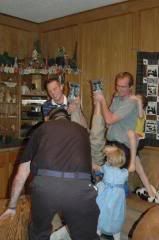 Stacia's rescue attempt involved grabbing Jared around the neck and pulling. ::snort::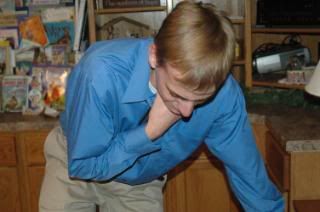 More "dancing and leaping"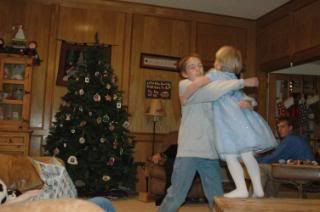 ©2008 D.R.G.