After lunch we headed back to the base. We wanted to tell our TLF neighbors of another home they may be interested in. I wanted to call Connie and ask which DOCOMO plan she had...but couldn't reach her.
Back at DOCOMO I ran into some friends. The HUSBAND was with her and he had been given a remote phone with an English customer service agent on the other end to carry around the store and get questions answered. I now know what I need. BUT I couldn't get it because I didn't have a land line or home address. Mike said we'll go back together on Friday. The plans are totally different here.....
I decided we needed to go to the "train" park which is really called "Chuo park". I looked that up in the dictionary. I thought it would mean train - but it says it means "center" or something.... This park has a zip line, fun climbing structures and other kids to play with. We had fun.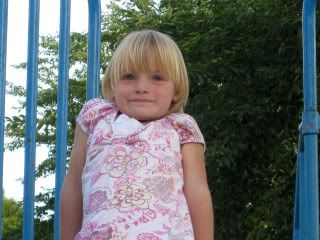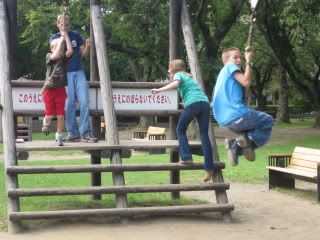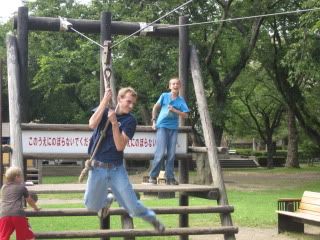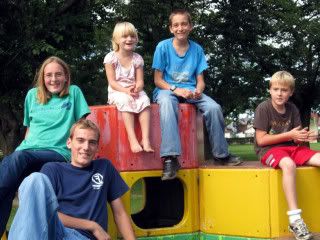 This encounter brought home WHY we want to learn Japanese. We want to be able to make the best use of these visits with our hosts. I'd also like to figure out why the lady in the corner of the park had her cat dressed like a baby and was patting it and burping it.....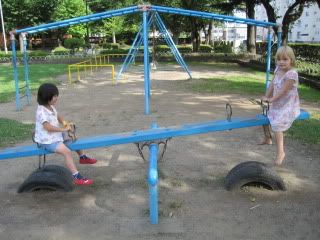 We came home, made dinner, the older two raced to an AWANA leader meeting, we're not sure how involved will get with AWANAS....Mike is still working....I'm using valued Internet time....
Choosing Joy!
©2009 D.R.G.

~ Coram Deo ~
Living all of life before the face of God...