GRANNIE JAN POST! ::snort::
Here you go, Mom and anyone else who likes photos.
No title needed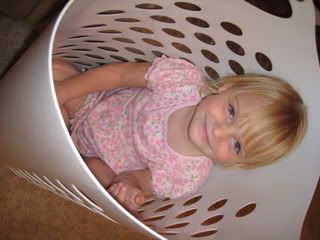 NO, no, no!!!! This is not mine. We saw this when walking one night. I'd be very worried if *I* were the parents at this house.....but it gave me a fun "flat stanley" idea if I should ever need a creative way to make announcements in the future.


Oh YES - Zander and Stacia had hours of fun painting little animals that Grannie Jan sent them.


I'd say the costume is a bit big....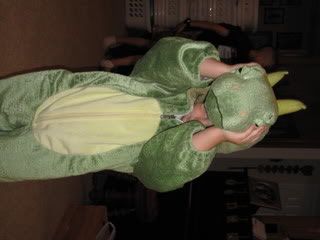 I do NOT remember going to the park...evidently sometime after lunch with John and Nadine and before Improv (if the order of photos are an indication) I DID go to the park...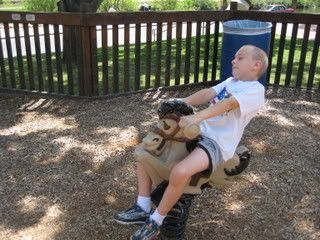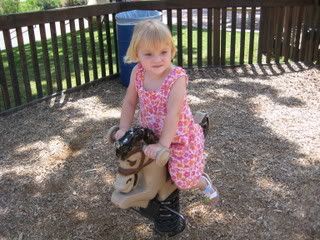 And so did Jamin and Jared. ::snort::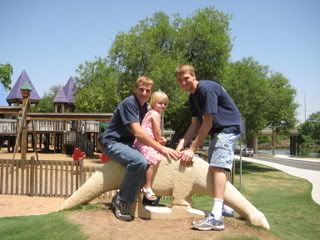 IMPROV - I can't show a photo of Nolan as each one of him is with children whose parent's have not given permission for blog photos....
Deja - my camera was dark but I have lots of photos to send your way. Here's Emma.....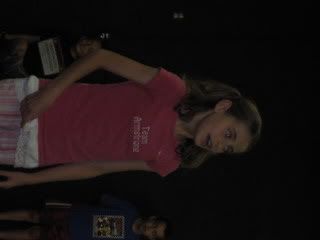 And out of all the Ellie photos I love this one best.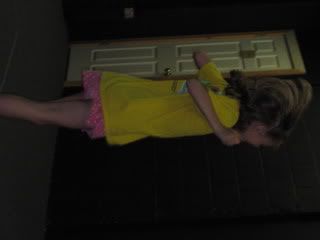 Here's Arielle (L) with Eric (Deja's son) OK - Doug's son too. ::snort::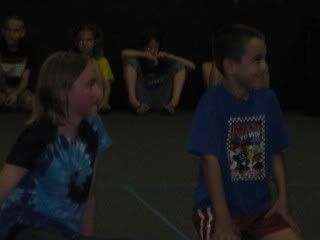 Mike taught at RE about the sheep knowing the Shepherd's voice...even Stacia participated.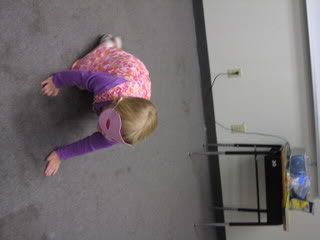 Stacia likes the contemporary service....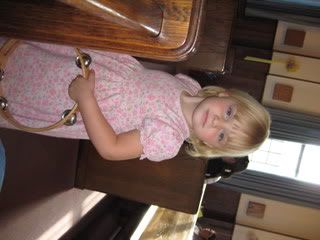 REALLY likes it - Zander is overloaded with sensory input. Praying about this.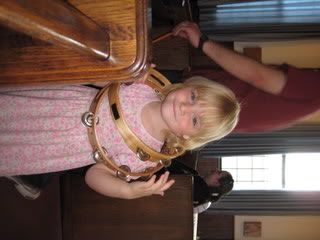 Forgot I did THIS too....Jamin bought his OWN laptop and such. We always give them that for graduation but we'll all be happier if Jamin has his own laptop to write on. Yay - Chick Fil A!. LOL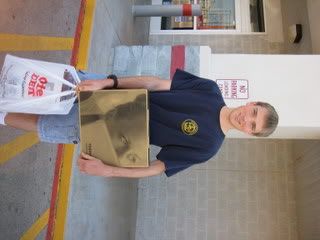 My friend Deja.....keeping all on track at Mom's Night Out....while I harass her....OK having pity on Deja and not posting this photo. ::snort::
Other photos from farewells, parks, plays, tea will have to wait as I don't have permission to post those images. Chicken photos next..... actually I think more rest for migraine. LOL