The round bldg behind the boys is the old girls dorm - it's now a co-ed type dorm...and to the right is the old student center which is now something else and a music center.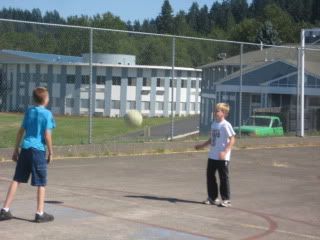 Dad played b-ball with the boys in the HEAT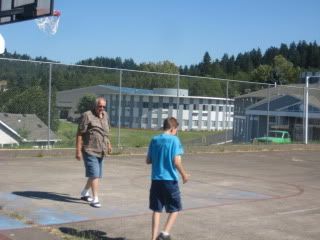 LOVES her new backpack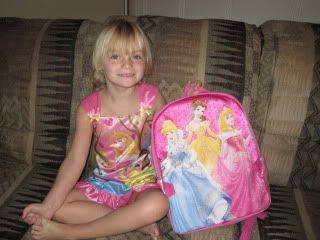 Tag at Grandma and Grandpa's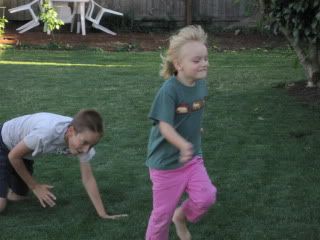 The kids loved to play with Mikhail & he seemed to enjoy it as well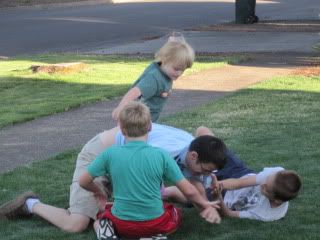 Mafia one late afternoon at my parents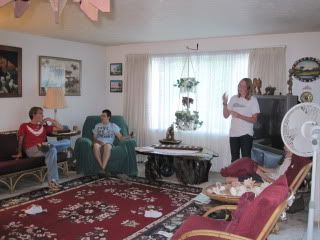 Saturday night we went to Chuck E Cheese...all of us and Mom and Dad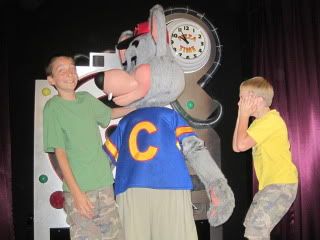 I guess some never grow up. ::snort::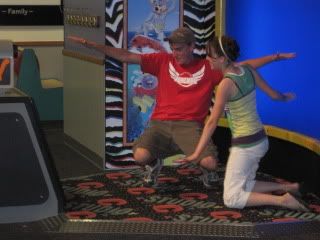 This was cool - you controlled it with the reins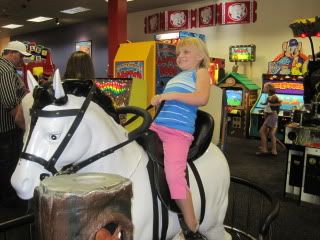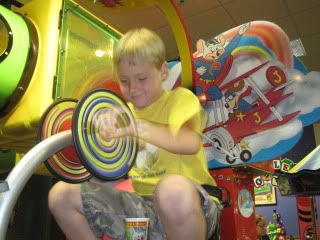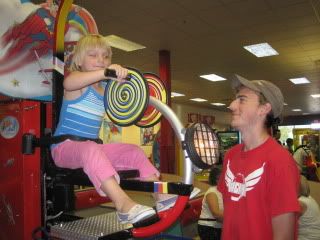 Choosing Joy!
©2009 D.R.G.
~ Coram Deo ~
Living all of life before the face of God...