Well....formerly....EVERY room of our home was decorated for Christmas. There were Nativity sets in each room. The lights were amazing....and I even had music last year. ::snort:: We purposely left 99% of our Christmas decorations in storage in the states. We knew we wouldn't have storage here....but WOW what a difference it made when we started to decorate.
It usually takes us 3 days to get the decorating done. One day on the interior, one day on the exterior, and one day for the tree. It took 3 hours to do ALL. ::snort::
The JESUS STOCKING, the Jesse Tree Banner, the Advent Wreath, all of Nolan's Photo ornaments, all wreaths and bows, Christmas movies, most Christmas books... are missing. I know they were packed to come...but aren't here. I'm praying we find a box - though we've looked everywhere....or that the packers sent the box to storage.
We bought a small pre-lit tree - that sped things up!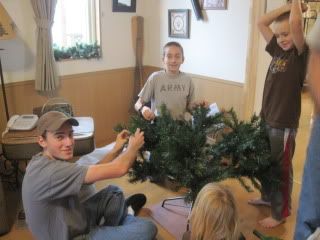 The kids enjoy the books that DID make it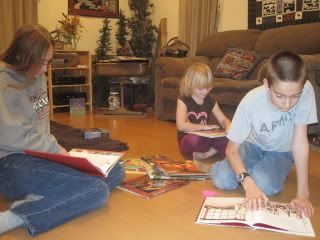 The tree is decorated SOLELY in children's photo ornaments...
Stacia took this photo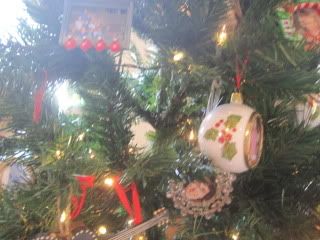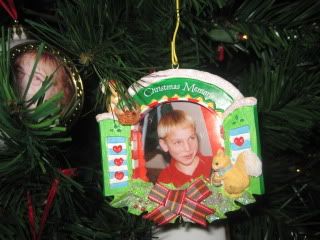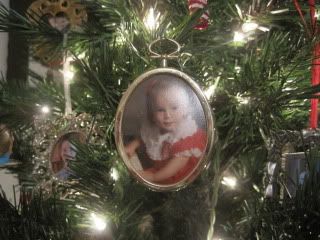 This is the FIRST time we've had a child who was old enough to remember that the youngest child gets to top the tree. There is usually a new one before they remember.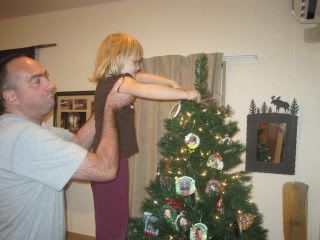 This is ALL the outside decorations we have - 5 strands of light, an outside nativity...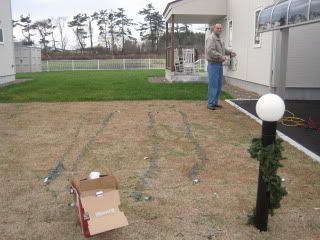 and a sign...Thanks, Deja.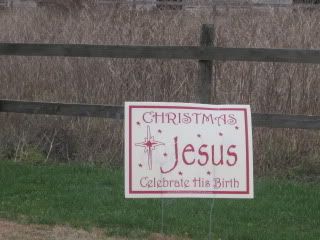 Jared and Mike were happy to have less decorations....Thanks, Rodney and Windy for the use of your ladder.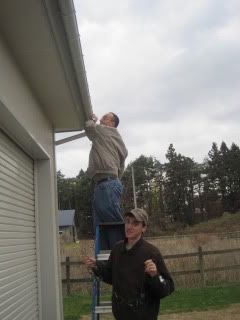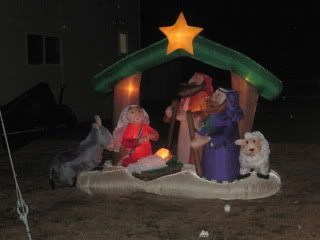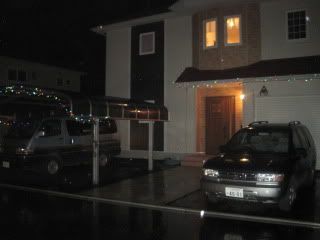 We couldn't find the Fisher Price Nativity for the longest time. We were RELIEVED to find it....Stacia slept with the angel.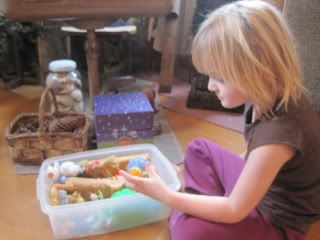 ....and took this photo of her TIVITY to show Grandma.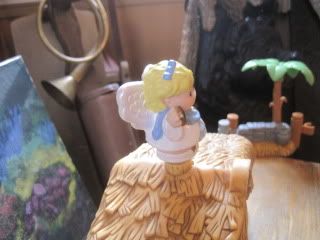 Lots less fripperies....but more time to relax this weekend. That's been good and just what we needed. I really am going to have to look for a few things...like something for the door and maybe make an Advent Wreath....but even with these few decorations one of our neighbors made a comment expressing shock that we'd put up Christmas lights...so it's best we didn't have the whole arsenol....we no longer live on Christmas Lane...and I miss it. ::snort::
For a list of various Advent ideas and activities that we do around here....visit
All Things Advent
.
Choosing Joy!
©2009 D.R.G.

~Coram Deo~
Living all of life before the face of God...