Lunch Break
Ah - lunch break and I'll quickly update.....because I was discipline and did NOT update during the weekend....I stayed focused on my projects....a list that is not dwindling down as fast as it could. LOL I was GOING to write devotionals for SHS, PWOC and my blog, I was GOING to write up an SSS entry....all waited. I'm learning.
Saturday a.m. bright and early I headed to the gym. It was so early that it was DARK. I reached into my drawer and pulled out what I thought was an over-sized t-shirt. At the gym I've been working on one lady who is a tad bit too aloof for my personality. I noted she was SMILING...BIG and I smiled back thinking to myself, "finally, she's loosening up!" Then I caught a glance of myself in one of the many mirrors in the locker room.
Oops - I was at the gym in a night shirt. Oh well - I was NOT going home and missing a workout.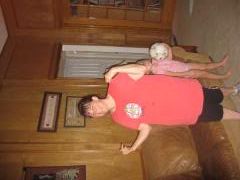 I spent the rest of Saturday working on Jamin's portfolio for NARS. Yes, I was minutes away from being done with it 3 weeks ago. BUT I found some forms on the TOG yahoo group that I liked better. Then I realized that most of the forms weren't set for redesign content so I reworked the charts. I like them MUCH better than what I had used the past two years. This all took time. In fact, I worked ALL DAY on them.
Mike came home in time to shower, dress and take me on a date night!!!! Earlier in the week we were given these: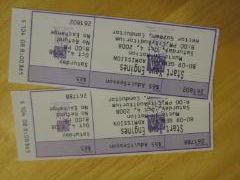 I'd never been to the symphony and enjoyed myself immensely. I did NOT understand why they have to tune up before each and every piece. ::snort:: I thought it hilarious to watch the harpist dig in her purse during one number....a trumpter had me seriously alarmed at how red his bald head got during his solos...the music was great. The seats were AWFULLY uncomfortable...but that's the price you may for culture. ::snort::

Before the concert Mike took me to Joe's.....we LOVE Italian food but haven't been happy with what we've found to this point. This was good. We'll have to try it out again when we have more time to savor a meal.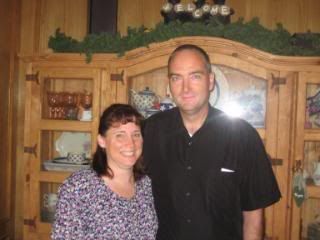 Sunday - two services.....a high point was the worship band from a local church, Christian Faith Center, coming up to play in our Contemporary Service.

I had a great talk with Bre. She thinks she may be able to come out and watch the kids for us the week that Mike and I are both at a conference. She thought it was in Oct and so has to check again now that she realizes we need her in November. We did NOT think she would be able to do this but I sent out a "Can anyone fly out here to help - we'll buy you a ticket" to the girls and Mom and Dad. LOL I have an entry to write about Bre - I assured her it is coming but that I needed time to think before I wrote. ::snort::

Josiah showed up at the Contemporary Service at base and then came over for Sunday Night Ice Cream.....The only good thing about children leaving home is the visits when they come back...though Mom and my older friends are telling me that grandkids are the best thing about kids growing up. I wouldn't know. ::snort::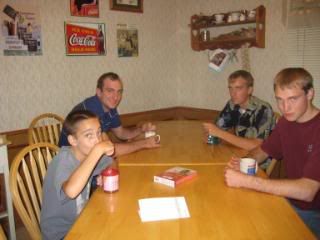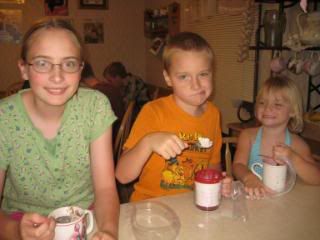 I finally finished the portfolio late last night. That means that before I can work on "other things - normal things" I need to
do school today
, pay bills, work on some lingering projects for PWOC Central Region, take Nolan to speech, update the PWOC blog and do Bre's entry on THIS blog.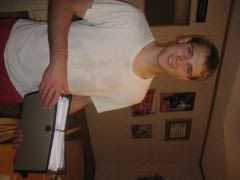 BUT this is LUNCH BREAK so I quickly caught up! LOL Now it's time to finish up one more Science activity and head for speech, take Jamin to work, Jared to basketball and sometime work on the above list. LOL
©2008 D.R.G.