Full Days - Sunday
Sunday was filled with church, visiting, paint balling, movie (I stayed home with the youngers for the last two), more hair catastrophes...
Shots from Sunday...
Children's Moment with Ch. M - He started her talking and I wasn't sure it would EVER end. He asked "What is love" and she had quite the answers....."gifts, fish, kisses"...
Zander was less than impressed with Stacia's answers but the boys couldn't get a word in edge-wise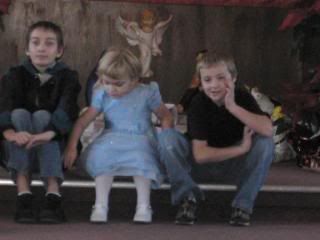 Stacia's response to Zander's response to her response... ::snort:: - slid right in to a wrestling match on the platform...better to take photos than face the reality. ::snort::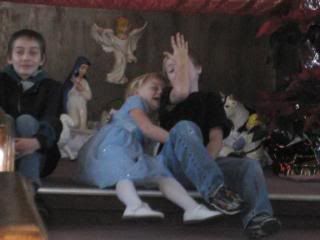 We took everyone to BK so they'd realize that though we are a "big" family, it could be WORSE if all were still at home. LOL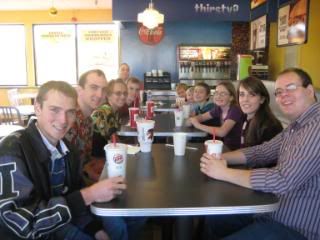 NO, the following photos are not from a local W TX militia branch.The boys, Dillon and Krista introduced David to the local Paint Ball Course. They love any excuse to play. Reports are that all have welts, all had fun, and one (::cough:: David) had to finish a round with duct taped pants. ::snort::
This is our lovely daughter, Krista. I love her sense of adventure.
Stacia made princess hair. I said, "Nice, honey," and took a photo. She then CUT THE NEST OUT when she was done having princess hair. She also cut above her ear on one side. The frightening thing is that we find NO evidence of the crime - no snipped hair, no scissors where they shouldn't be....just chopped hair. ::sigh::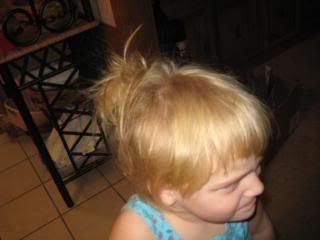 ©2008 D.R.G.